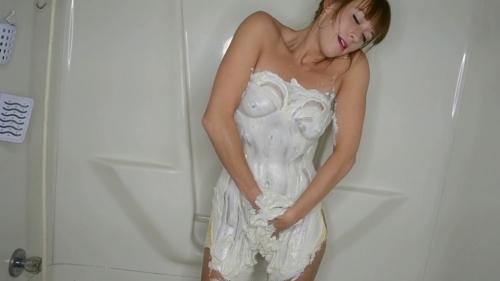 Starring the following model:
"Jayce applies icing on her nude body like a swim suit, naughty style ;)"
Jayce starts of completely nude wearing big hoop earrings. She begins to cover her body in white icing, slowly and seductively. She rubs it in all her good parts. She rubs in her boobs and her pussy slowly and erotic. She makes the frosting into a swimsuit on her tanned body and then begins to spray metallic gold and silver frosting topper on it-to make her sparkle and shine! She then rubs that in with her fingers, making swirls around her stomach, boobs and naughty parts. She begins to get so hot and wet-down there-that the icing starts to drip from her pussy area so she begins to rub it in even more to keep it mostly there

She begins to get very excited and does some light masturbation while rubbing the icing in her pussy and titties. A very fun set and sexy set

| | |
| --- | --- |
| File count: | 1 |
| Total size: | 328.87 MB |
| Total runtime: | 10 mins, 17 secs |
| Date added: | 12/29/16 |
| Year produced: | 2012 |
| Reviews: | 1 |
| Views: | 7473 |
| Scene ID: | 6287 |

$4.99




Report
Reviews:
"Jayce rubs herself down and down and down some more!"
delete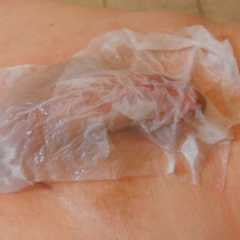 Jayce starts out the show dressed in nothing but her giant hoop earrings. No need to fast forward to see titties and beaver! Jayce takes her time applying all that icing. It would go a lot faster if her hand didn't make all those trips to her crotch. What the hell's going on down... Oh, carry on! We're told that she's icing on a bathing suit, but she ends up looking more like one of those novelty cakes that you might see at a bachelor party. All that's missing are some maraschino cherry nipples. I love how Jayce has to use two hands on the spray can. She looks like she's demonstrating some sort of Suzanne Sommers exercise equipment. Check out them guns! Jayce's face flashes all manner of playful and delighted expressions throughout the video. It's worth a separate viewing just to catch them all. This video really delivers!

Report
. MessySupplies.com