Photo courtesy of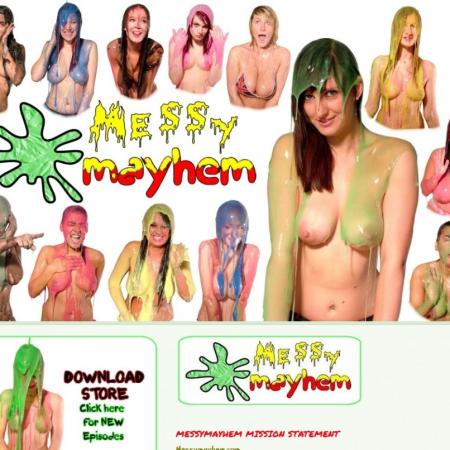 Info page & gallery
2/25/17
Episode 90 Part 2 Messy Jessie plays the funniest game of hangman you'll ever see.

2/22/17
Episode 90 Part 1: photoset 40 High-resolution photos of Jellyncustard naked and covered in green and yellow gunge.

2/18/17
Episode 90 Part 1 Messy Jessie and JellynCustard have a strip race in our first HD video. Same silly, sexy messiness jus...

2/15/17
Episode 89 Part 3 photoset 43 Picture High-resolution photoset of Annabelle getting surprised with blue and green gunge

2/8/17
Episode 87 Part 4: photoset 66 Picture photoset of super sexy Katie Lou getting gunged good!
The Picture of the Day is chosen only from our website lsitings' galleries, based on yesterday's "Loves," clicks, and other community-derived data.