"Tiny yellow bikini, stocks, pies and cream!"
I've liked all of CheekyLuna's swimsuit vids, so it was really good to see this one with her in a bikini! And some bikini it is too, giving generous and teasing views and showing off Luna's gorgeous figure as much as it covers up! The video opens with poor Luna's arms in the stocks! She can't do anything to protect herself from the pies! It seems that she has been naughty, and it seems that Platypus is going to punish her! Well, poor Luna thinks that it is all very unfair and she moans and whimpers the whole time, which I must admit I find very teasing. A pie-in-the-face dribbles deliciously down and Luna's hair gets a good covering, which I always like to see. Cream runs over her boobs and bikini top. Then her boobs get direct hits, before the bikini ties are undone, and poor Luna squeals a bit more. Her exposed gorgeous boobs do not stay clean. Her bikini pants are lowered too. The video works up a great climax of a total deluge. I wonder how CheekyLuna has been behaving since. I hope that she doesn't have to go in the stocks again, then again, thinking about it, that would be nice. Peter.

MrWetShirt
18 hours ago
Yourwetcat seemed to put a lot of effort in planning the scene and preparing the setting. This scene starts with alternating between sexual moments and fun or sensual moments. Squeezing out the body lotion seemed like a challenge, but Yourwetcat made it work. She did not repeat one thing for too long. She had many interactions with the substance which looked amazing. It was very intense during the penetration part. The person filming does an amazing job panning the camera around to capture many angles. The natural lighting worked really well to capture details from the white cream. The flowers at the end make this feel extra unique and unforgettable.

mFeelzGood
yesterday
Don't need many words to say how great this video is. Absolutely fantastic slime, and the absolute coverage was insane.

I can't wait to see more with Maya, and her messy adventures.
anonymous31321321
Tuesday
Bought both Parts--The mud on this vid is to die for, looks so silky and inviting, you can clearly see how tempting it is to dive in. It instantly gobbles him up and they become one filthy and sensual mess, ready to spend hours in there. You're one lucky guy to have that around, well worth the watch just to imagine being deep in there as well...
XiBition
Tuesday
"Why hire, shoot and direct but not edit?"
There's no point in directing and having the girls act if you're not going to edit yourself out doing the directing the girls not acting...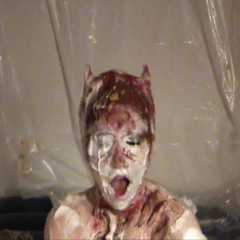 MasterHawthorne
Monday
House of Mess always knocks it out of the park with PB and Nutella scenes, but this one is something truly special. No graham cracker or pie crust textures just pure clean goop that is PB and Nutella. Taylor looks amazing and Jayce (the one pouring all of the mess) knows her audience. We want coverage, we want coverage! 11/10 hope to see more like this in the future.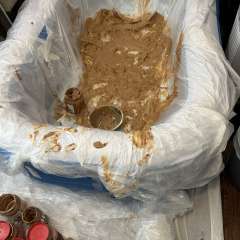 pbnut
Monday
"Stunning woman covers herself in peanut butter, highly recommend"
A must for PB Lovers--get this film! Hope to see some full body coverage in the future.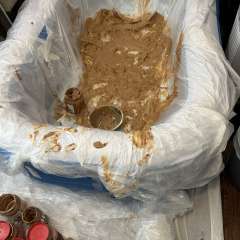 pbnut
Monday
"Beautiful model gets covered in beautiful PB"
Excellent scene, especially if you like PB! Hope to see more full body coverage in the future.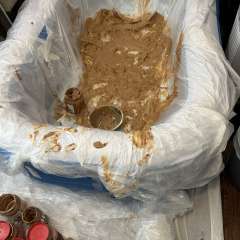 pbnut
Monday
"Loved it, great scene with smooth PB and a gorgeous model"
Excellent scene, especially if you like PB! Well worth the price, hopefully more to come!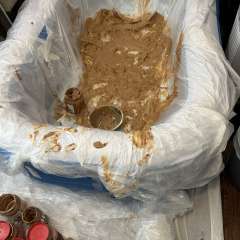 pbnut
Monday
"Pleasurable massage cream experience!"
The bed setup is perfect. It is exciting to see natural lighting through a window. The filming captures many angles of Yourwetcat as she performs many actions. The outfit is sexy and worked well with the massage cream. It starts of slow and sensational. There is a strong anticipation to see how she will apply more massage cream and become naked. As she adds more, she becomes more sexual. She has many interactions with the massage cream on her body, and applies it to herself in many positions. She has joyful facial expressions with occasional eye contact which makes it feel intimate. Yourwetcat made this perfect for me, and I just had to buy it and leave a review to say how much I loved it.

mFeelzGood
Sunday
"I love how much she mouths off!"
I bought on the buy 2 get 1 free sale and a luckily watched them in the right order. The other 2 were great as well but this is the best I've seen yet. I enjoyed seeing the full ingredients prep in the bonus footage and seeing the models reaction. I love how fiesty she is, complaining, swearing, getting frustrated. She does get a little fed up and go stoic for a little bit but it doesnt last that long. I liked how she couldnt stop complaining and had to keep spitting out muck she got in yer mouth as a result. The fighting the restraints, slipping about awkwardly and general disdain and grumpiness was fantastic.
MessyMilfMelanie
Saturday
"It seems almost endless amount of muck"
I really liked this Hgd vid, second one ive watched. The model constantly reacting with noise and wiggling is great. The first drips run either side of her pussy and that's it until direct pouring of heavy chunks making her react quite strongly. Really liked her suprised little squeals when even more chunky mess is added. Watching the inflatable slowly fill and the level of mixed gunge rise and slop about when she is wiggling and shaking was great.
MessyMilfMelanie
Saturday
"Looked perfectly unpleasant"
I asked scroggle for recommendations of Hgd videos where the models were not enjoying themselves. Sounds mean, but I find mess gross so I prefer to see other women reacting in a similar way. The model is beautiful and a great body. I felt like she was trying to tough it out but couldnt hold back her true disgust.

I enjoyed her expression watching the bucket get filled know it was coming for her, the wondeting how much was left when there was still plenty more and her figeting her feet as she suffered the mixed slop.
MessyMilfMelanie
Saturday
"Amazing mud covered muscle monster!"
Great to see this muscle stud become a hunky mud monster in the muck! I love that he just lets go and really enjoys the super thick and heavy mud. Great video quality- which makes it easy to understand how great it must feel when he covers his face, chest and big dick in the muck. Keep up the amazing work!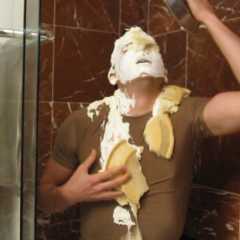 piejock
Friday
Chloe is low-key one of the best models on this site. And I only mean low-key because for someone who never needs to show her face or talk, her personality and love of WAM shines through. Chloe in green slime is always a treat--Double Dare, Dumped or in any way shape or form. Keep em coming!
pigeon6986
7 days ago
"Amazing Pie and Slime Video with Hot, Rad Chick, Natalie"
First of all, I Loved the model, Natalie. She seems to be having a blast and has tons of charisma and a super-likable personality. Everybody's different but I prefer pies first for the coverage and face adherence, and this is a pies first, then slime, so big ups from me. As far as the video, the pies are outstanding and Nicole T has some Katniss Everdeen-esque aim tossing those pies in Natalie's face! Every pie covers Natalie's face more and more. What's so boss though is that Natalie never wipes and every pie hit is awesome, and she's just laughing and carrying on a convo like it's the best thing in the world. If I see Natalie's in any pie videos in the future they will be immediately purchased. I had super high hopes for this video and it exceeded all my expectations. Bravo Fetish Couple!
Randyrex
8 days ago
Loved the first sticky pie Loved his reaction to the mess too! Ticked every box for me. I suggest more sticky pies to the face please. Also perhaps a part 2 using shaving cream sandwich pies as a means to get clean.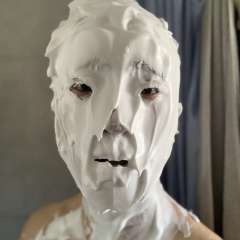 mangoes
14 days ago
"Gorgeous Joanna gets it good!"
Joanna is probably one of the prettiest models I've seen take a Wamming.

She is pied and slimed relentlessly by Angie, and she takes it all in stride as a good WAM model should.

Thorough covering of her beautiful face, dark, curly hair, and nice clothes.

Here's another one with big, creamy pies, multi-colored slime, and a willing model sitting and calmly taking it all.

I look forward to seeing Joanna getting messy in many future videos!
Nerblenerble
14 days ago
"First time and she works it like a veteran."
If this is Ruby's first time being Wammed, it's a surprise to me. First of all, she is gorgeous. She has long silky dark hair, beautiful face, pleasing body. She's in a black minidress.

She takes her first pie in the face, and it leaves her covered from the nose up, her eyes covered in cream. She pulls the pie plate over her head covering her hair. Her lips are very kissable and are visible after her first pie.

That doesn't last long as the next pie covers her entire face.

What follows is a classic total covering of Ruby and she takes it all as if she's done this all her life. She's obviously a sensualist as she delights in smearing the thick cream all over herself as her face is obliterated under mounds of multi-colored cream.

At one point, she gives us a brief but very welcome peek up her skirt. Following this, more sliming and pies until her beautiful face and her beautiful hair are a memory, and she is under a mound of cream.

Lovers of shaving cream, multi-colored gunging, and beautiful women submitting to a major league creaming will love this video.
Nerblenerble
14 days ago
"Swimsuit gunging with extra tease!"
I just love Luna's swimsuit vids! There is something about the shape of her lovely blue one-piece that seems to have been made just for her; the suit cradles her lovely curves and shows her figure so well. Maybe it's because you know that Luna's going to get messy and you know she is going to just love it! When Luna giggles, squeals and squirms you just can't help yourself from smiling and laughing too. This is a great vid for teasing and expectation. The little pauses and the unhurried pace all add to the fun. Luna's hand restraints are another tease. Poor Luna can't do anything to stop the gunge running down her face. I loved it when the gunge goes over Luna's hair from the start. She has such lovely hair that it is not right to let it stay clean. And the swimsuit gets all the slimy treatment too. It's amazing how much gunge finds its way inside! Great to watch! Peter.

MrWetShirt
15 days ago