Some of your videos date back to the 1990's. i was surprised to find that after 30 years there is such a small selection of videos.
bignitalian
3/21/21
I paid for a membership. And was a username and password that dose not work. I wouldn't attempt to use this site.
Jackbeck
3/12/21
I'm not normally one to leave a review but I don't believe I could have had a worse experience. I commissioned a custom in August 2020 and since then have received close to radio silence. I've asked for my money back numerous times only to be ignored. I would still like that money back as it was not an insubstantial amount.

I would strongly recommend against even trying to get a custom made by this producer.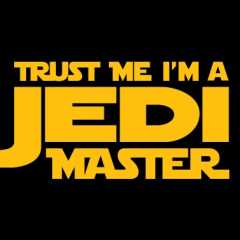 MasterJedi
2/26/21
"Custom video story changed and not honored. Deflections to ensue."
My fellow wamers. I'm sorry to have to write this. Leah is a great person I'm sure. But how she handled my custom video in the end was disastrous. The entire experience was an up and down roller coaster ride. Although she was very accommodating with me in regards to the models and costumes, more bad things started floating in. Our communication went from good to horrible to good to horrible again. I literally was hoping my next email would be responded to. I told her a couple different times that I didn't want any nudity for this custom scenario. She agreed both times via email and ended up doing it anyway. Worst of all, the original storyline I wrote was not honored. She told me after she shot it what she did. So pretty much it was too late. I was skeptical but hopeful it was good. By in large, the custom turned out ok. But I'm disappointed with not being kept in the loop until it was too late. The response of the custom was received well once she put it up on her store which I was unaware of at the time. This should have been mentioned at the beginning of communication. At least I will have the option to pay more and make the video exclusive only to me or not go with the deal if it's too expensive. Viewers praised her for the concept which I wrote. She only mentions the idea was not hers when I pressed her via email to please mention it. At this point, she offers to reshoot it and says she has to buy more slime (meaning I have to pay more if I want this reshot). No way. My suspicion is that she did all this because it benefits her business but not me (the customer). She probably thought my original storyline was no good and wanted it changed. Why not tell me then? So fast forward to today, she continues to deny that she did all this after she informed me about the storyline. I repeatedly tell her to go back to her emails and see the proof which she kept deflecting. Finally she decides to offer me a full refund which I appreciate. But nonetheless, this experience could have been a lot better. Communication is key. So if you decide to go with her, please be aware that you have to keep emailing to make sure things are not changed without your consent and if mistakes happen, they will be denied. I'm very sad since this will end my 10+ years of patronage. I wish her well. But I think it's very important to at least put my experience out there and let everyone decide for themselves.
MudMudMoreMud
1/5/21
"House of amazing extreme mess!"
Jayce and her models are the best at extreme mess--an amazing combination of fun, humiliation and outstanding sloppy substances! Particularly love the head coverage and clothes filling.
lygri
1/1/21
I asked Jayce to create a custom video.

She was very friendly and quick to respond to my many detailed suggestions and made the meeting very comfortable.

The resulting video is a great example of her performance and service spirit, and it was even better than I had suggested.

I think she's a great performer and director!

I'll be hiring her to make another video for me soon!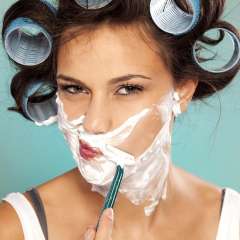 JpWam
12/7/20
"Keep up the superb video making!"
Everything I have seen has been top-notch! I look forward to seeing many more models sink in the quicksand. I also prefer seeing that they are safely removed at the end, but that is not totally necessary.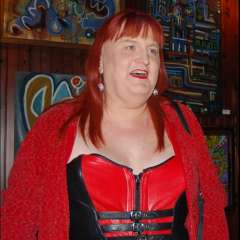 lrhawn
12/3/20
Since the first experiance was great, I went back for more twice.

Due to coronavirus, all UK shooting was suspended, and we had to have a third party execute, with Rev managing the process.

Everything went very smoothly and the resulting scenes were exactly what was requested despite a language barrier.

Since it went well, I went back, and we did a second scene where I basically provded a budget and asked for him to create a scene I would like based on some high level parameters, and this came back great as well.

I would strongly reccomend going to slymsford for customs if you have a reasonable idea of what you want.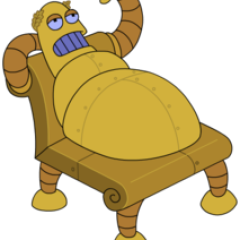 scroggle
11/26/20
"Kaydens makes great wam videos. Subscription is worth trying out."
Kaydens is an amazing performer and an absolute artist of her field. I only recently splurged for the streaming subscription but I've enjoyed it these past two months. I do wish that the dogfood custom she made was still around, as my old harddrive which I'd bought and kept it on is busted but there's still a lot to enjoy here. 50 dollars a month, while kind of steep, is well worth the variety of content and quality displayed in the videos. I love the work that Kaydens does and as an aspiring WAM performer the enthusiasm she brings to her craft really adds to the rewatch value of everything she makes. I encourage anyone who enjoys her work to bite the bullet and at least browse what's available for a month, because if you're like me, you'll find there's material worth staying for.
DukesAndQueens
11/17/20
Really a fantastic experience. There was very responsive, extremely clear communication throughout the process. Everything, from pricing to timelines, was laid out directly and upfront, which is always a pleasure as a customer. The resulting scene was outstanding. I provided a fairly basic concept with some specific elements I was looking for, and they really built the whole thing wonderfully. Little touches and details were included which I hadn't asked for but really tied the scene together. Of course all of the specifics I had requested were delivered perfectly. The overwhelming feeling I got from the final product was one of terrific attention to detail and a genuine desire to deliver a cohesive scene. Truly can't recommend these folks enough. I'll certainly be returning in the future.
GherdG
10/27/20
I have had a few customs done and wow, they are absolutely 100% perfect. Quick turn around and exactly what I asked for.

The videos are amazing and will definitely be ordering again in the future.
markyb1977
10/26/20
"Once a Terrific Site with Fond Memories!"
Back in 2004 when I was young, I had a thing for girls getting gunged, and I came across this website and it has been the reason why I am a massive wam lover ever since.

I use to love the older website as you got to see little previews of their work. Which girls in bikinis getting gunged, what more could I ask for.

Forever even the greats seem to fall from grace, as the years went by the website started to suffer from a case of YouTube syndrome, it changed the best parts that didn't need changing. It changed so much that it wasn't the same site I fell in love with all those years ago. From the bland main page to the hard to find content, the site ends being messier than the girls themselves.

If you could update the site to be easier to find content and make it show off your girls a little more than I could consider coming back.
nemesisgunger123
10/20/20
"It's still one of my favourites."
Been a big fan of this site since 2008/09 and it seems to get better and better.

Spoken to the guy in charge and is so nice to me.

Slapstickstuff is one of those gems where it's funny without focusing too much on the jokes and sexy without being too smutty. I do hope of making a commission one day.
nemesisgunger123
10/20/20
"Still a faithful customer to this day."
Still a faithful customer to this day, since the late 2000s. This was one of the many wam sites that helped developed my love for wam, and I am thankful for it. Simply involving a couple of cute girls, getting pied in the face or getting slime gunged on their head.

It's up there with Slapstickstuff and Messygirl.

I hope to one day make a commission one day.
nemesisgunger123
10/20/20
"Script followed to the last detail, excellent job!"
I do many custom videos and mine are not easy at all.

I have a very detailed script as I have been doing customs for over 15 years now.

Communications was excellent, I got some great questions before we started including an urgent email while they were at the market shopping for supplies for my custom that I really appreciated.

I had used Haily in my custom and she was just amazing, everything was followed from the instructions in the custom to the camera angle.

Loly is really cool to work with, I got a sense that she really wanted to do a great job and they did. :)
stopgo
10/12/20
"Very sexy custom done with enthusiasm! 100% satisfied!"
Loly did a custom for me a few months ago (summer of 2020) and I couldn't be happier with the experience or the product. I'm a producer myself (piedasiangirls.com and messyasianfeet.com), so I'm pretty particular about what I want to see in a video. But I got exactly what I wanted from Loly, and more!

Allow me to sing her praises on several points:

1. Engagement/communication messaging with Loly is a pleasure. She's very warm & friendly. She pays attention to detail in communication, asks questions to clarify things rather than make assumptions, and generally seems to understand what her customers want. At least, she understood everything I wanted; she seems to "get" (a) a messy fetish where the emphasis is on facial mess, and (b) a foot fetish involving both clean and messy feet. 2. Price Loly gave me a very reasonable price for my request. 3. Agreement on content I gave Loly an outline of what I wanted, and some questions regarding elements I wasn't sure she'd be OK with. To her credit, (a) she asked her own questions to clarify the outline, and (b) she gave very clear answers about what she was & wasn't comfortable doing on camera. I'd like to note that, while she has some boundaries regarding content, she has no problem acknowledging that whatever she does for you in the video is done to excite you, and she really gets into it. 4. Business procedure when it comes to payment and delivery, Loly has a clear, firm and reasonable policy which allowed us both to feel comfortable that the other was honouring the agreement. Also, she finished and delivered the video within the timeframe she'd given me.

5. Product I was extremely pleased with the video Loly made for me. Like I said, she'd clarified details, so the video contained everything I'd asked for. But more than that, she did it all with an enthusiasm that I hadn't really expected. Whether she really is excited by being pied & slimed, or whether she's just a great actress, either way her video's very satisfying to watch! She also expertly elaborated on my script. I gave her a few lines, which she said exactly as I'd written them, but she also threw in an ad-lib at one point which was something I hadn't thought of, but was definitely something I would've written it showed her clear understanding of what excited me, and her desire to make a video that would satisfy me.

I can't recommend Loly enough. If you have a custom in mind, send her a message!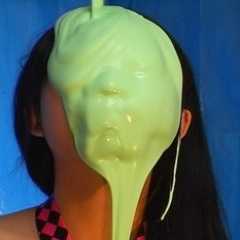 Alumi
10/11/20
"Top Notch. Far exceeded my expectations!"
I came to Loly with a pretty simple custom request. She took that simple request and made it into a work of art! It was clear that she put a lot of effort into the video, and she made it feel personal! I didn't know what to expect, but she exceeded whatever expectations I had. I could just watch this one video for my "porn" for the rest of my life. Be careful, people: you'll fall in love :D.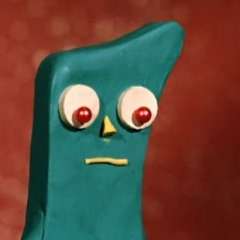 CaptainSteubing
10/11/20
"Louis, white footie kit, dunk tank, cold water. Perfect!"
This is my first custom video I have ever ordered. mrwamwamgame were very helpful and guided me through the procedure once I had outlined who I wanted as the model and the actual scene. Holidays and setting up the set and getting the outfit I wanted plus covid meant it took a bit longer than I expected but when I got the scene I could not fault it and have no complaints whatsoever.

Louis (model) was such good sport and he and the voices off screen provided many laughs. Louis was given various questions to talk about for 60 seconds.-- no repetition, hesitation or deviation!Any of those and he got dunked in cold water. A special 'booby' prize at the end ensured the usual wash off to complete the session. Very pleased indeed and will hopefully get another custom soon.
wills
9/29/20
It is difficult to fall in love with a photograph. But... There are photographs that fall in love. That is why the cinema is only photographs that move at a constant speed. So that those who love cinema do not miss a detail of the passage of time. And they can enjoy the emotions over time. That's why there is a refr that says... A picture is worth a thousand words. That is why cinema is made of images. Those images of Sahannon enjoying the sensation of soaked clothes on the skin while the clothes get wet are unique and unforgettable for those who feel that their clothes don't just look dry. That wet clothes feel as good or better than dry clothes.

Es difil enamorarse de un a fotograf.

Pero...

Hay fotografs que enamoran. Por eso el cine solo son fotografs que se mueven a una velocidad constante. Para que quienes aman el cine no se pierdan detalle del transcurso del tiempo. Y puedan disfrutar de las emociones a lo largo del tiempo. Por eso hay un refr que dice... Vale mas una imagen que mil palabras. Por eso el cine esta hecho de imenes.

Esas imenes de Sahannon disfrutando de la sensaci que produce la ropa empapada sobre la piel mientras la ropa se moja son icas e inolvidables para quienes sienten que la ropa no solo luce seca.

Que la ropa mojada sienta tan bien o mejor que la ropa seca.
Gumer
9/17/20
"Top notch head dunking fun"
Amazing in every way I got exactly what I asked for. Just 5 star all the way and not only that the turn around was very fast. Luna is such a little ball of energy and sexy.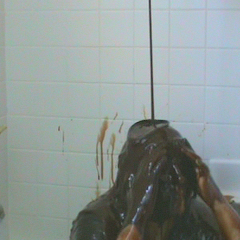 nashvilleslime
8/7/20