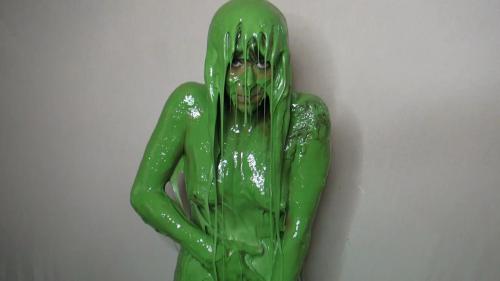 Starring the following model:
"Jilly's tweak on my substance and I fill,orgasm+get you off ;)"
| | |
| --- | --- |
| File count: | 1 |
| Total size: | 486.36 MB |
| Total runtime: | 14 mins, 32 secs |
| Date added: | 9/27/16 |
| Reviews: | 1 |
| Views: | 15655 |
| Scene ID: | 14127 |

$9.99



This scene is amazingly incredible. For real. I could not believe after we let this sit overnight, how heavy, how stretchy it would become. This is Jilly's take on the Mystery Substance and the next day, I got in my hot pink one piece suit and decided to get in for a good filling! I knew it would fill perfect bc it is soooo thick but Wow. I had no idea How amazing it would be! It was so heavy, i could hardly lift it to get it in my suit! Once i did i was immediately turned on and i start talking super dirty to you...this is not your regular "jayce talk" ;) this stuff got me hot, quick! i start to fill my suit up in the front and back, letting you see the amazing buldging, then pushing the stuff back out to fill it back up But, the substance is so thick and stringy and sticks to you so well, i can barely squeeze it from my suit! This really turns me on and i start talking more and more about what i want you do to with your cock, how i want to see you do it, how baaaad i want you there to help me and so on...pretty much just exactly how i felt! So, i proceed to immerse myself in the huge vat of this amazing substance and it is just too much. I have to get naked. I have already been rubbing on myself quite a bit but now, with me talking dirty to you, and sitting in this, I have to rub one out! I need to masturbate while i am talking with you! So, I do this, while i submerge and emerge, breathing heavily as I have my hand rubbing on my pussy so hard and talking to you, non stop about your big hard cock and how bad i want it. I plunge my head in the substance over and over and over and lose my breath, but still manage to tell you what i want to see you do, and continue to make sure i am gonna get what i want and that is an amazing orgasm! I take this amazing stuff and even pull it up and i wrap it around my head, I pull up sheets of it to cover me, I go completely head down, ass up and continue to rub on my clit. Then I head dunk over and over again, while still talking to you, still rubbing my pussy fast and hard until i lose my breath again and have an amazing orgasm! This one was pretty fucking incredible. The substance is like nothing I have ever seen! It is heavier than the F'Mallow, it is heavy like the Mystery Substance but you can actually do more with it (like wrap your head, pull huge sheets from your body but your body is still messy) It is quite amazing. Plus, I got a fucking rocking orgasm! Enjoy this beauty!