"Lots of fun!"
delete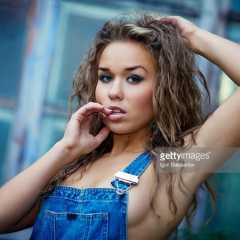 I liked the originally of this vid, great choice of clothing and the gunge mixture is really smooth. Would love to be covered in that mystery substance.
–overallsfann,

2/24/16
"A Sumptuous Psychedelic Slime Sensation!"
delete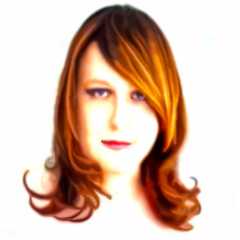 A faultless marriage of subject, technique and materials, you don't get much better than this release. The batter is mixed to perfection; thick but without any clumping or dryness, smooth and creamy and in the most striking array of bright, vibrant neon colours outside of The Wizard Of Oz! The sheer amount of batter here is mouthwatering to say the least! Jayce herself is one of the best WAM "models" out there--I use inverted commas there because when I think of the word, it summons up the image of a paid professional only in it for the money. This is not Jayce at all. She is the very epitome of the Girl Next Door; the warmth, humour and pleasure seeps from every pixel on the screen making us feel invited, part of the scene, not like just some creepy faceless voyeur. It's scenes like these that make me happy, not ashamed, to be a wammer! The scene itself is very well shot in a non-obtrusive hand-held style and although there is no professional lighting, the image was free from murk and highly watchable. I really liked the reverse dressing idea too--it's a bit like clothes filling but you get to see all the mess! It would have been nice to have seen girlier clothes being used, but that's just a personal preference and no fault of the girls themselves. But the best is, as it should be, saved for last; just as you think the scene is over and those gorgeous features have escaped unsullied, Jayce pulls a final card from her saturated sleeve! A torrent of gunge, now mixed to become a lovely pale lilac, pours straight over the head to completely dowse Jayce in purple. This really is the pi碥 de r販stance as she disappears under the goo and even managing to talk through it (a personal favourite thing of mine)! A last head-plant in the sea of muck now filling the tub and she relaxes, looking just as fulfilled and satisfied as I was having watched it. Magnificent.
–JenniferWamTGirl,

10/18/12
"Vibrant color applied to a hot naked body."
delete A birthday wish come true for a fan! Take one beautiful woman with a naked killer body and add color. Lots of bright gooey cake batter in a rainbow of color poured sensually over each part of her naked body except for her pretty face and hair. After which she applies her clean clothes a piece at a time on her body. Once dressed it's back to the tub full of batter and even more batter applied to the outside of the clothes again carefully not to get it on her face and hair. By now the tension is growing. Is she going to cover her face or not? She doesn't disappoint you as she coats her hair and face in the final scene. If you like to see a beautiful girl slimed like no one else, you need to get this video and you too can have a Happy Birthday!
–Mahar,

10/14/12