"Latex catsuited Susie teaches latex maid Rosemary a lesson!"
| | |
| --- | --- |
| File count: | 7 |
| Total size: | 2 GB |
| Runtime: | 53 mins, 38 secs |
| Released: | 5/24/18 |
| Produced: | 2018 |
| Product ID: | id-1k005 |
| Reviews: | 1 |
| Views: | 2979 |
| Scene ID: | 28485 |

$18.00
Oh dear. Despite previously having had to punish Felicity for the same offence, it turns out Rosemary has also been making merry with her ladyship's priceless 1940s custard, and so must be punished. But what's this? When she reports to Latex Dominatrix Susie in the dungeon to get her just deserts, she hasn't even properly shined up her latex maid's dress!

The outfits: Latex Dominatrix Susie wears a full length, long sleeve, high collar black latex catsuit with breast and crotch zips, and just-below-knee length leather boots. She is naked under the catsuit.

Latex Maid Rosemary wears a black latex maid's outfit with white latex trim, black full panties, black fishnet stockings, black shiny hold-up tights over the fishnets, and black leather block-heel ankle boots. Her breasts are bare under the latex dress.

In video 1, Susie tells Rosemary off for not having shined her latex dress, and shines it up for her using latex lube, before instructing her to return the favour and fully shine up Susie's already quite shiny catsuit. (10 minutes)

In video 2, Rosemary, now properly shiny, is punished by Susie by being comprehensively gunged in grey, pink, green, and blue gunge. Her latex dress is filled, as are her hold-up stockings, she's made to bend over, has her full panties and tights covered with gunge and slightly spanked, and gets lightly massaged through her panties too. (14 minutes)

In video 3, Susie relents and allows Rosemary to gunge her back, including having the nipple-zips of her catsuit opened and gunge poured down inside. Susie gets comprehensively gunged and then they play with each other in the mess, including fondling, hugging, and kissing. Both girls get full head coverage in this section. (20 minutes)

In video 4 they hose each other down, still wearing their latex outfits. Both of Susie's breast zips get opened and she spends part of the scene, and finishes, with her nipples and breasts exposed. (8 minutes)

Throughout the scenes there is plenty of groping and girl-on-girl fondling.

Technical: All videos for this scene have full original sound. The total runtime for all four videos is 53 minutes. Note the latex catsuit that Susie wears is her own, is quite well worn, and has a small hole in the right inner thigh that is sometimes visible when she's bent over and being groped by Rosemary.
Includes these files:
id-1k005-part-1.zip

3216x2136

Zip file of 335 photos

945.72 MB

sizes may vary
id-1k005-part-2.zip

3216x2136

Zip file of 323 photos

946.61 MB

sizes may vary
id-1k005-part-3.zip

3216x2136

Zip file of 60 photos

182.64 MB

sizes may vary
id-1k005-v1-shining-the-latex.mp4

1920x1080

9,087 Kbps

664.91 MB

10.2 minutes
id-1k005-v2-rosemarys-punishment.mp4

1920x1080

9,450 Kbps

975.95 MB

14.4 minutes
id-1k005-v3-susie-and-rosemary.mp4

1920x1080

9,547 Kbps

1.38 GB

20.7 minutes
id-1k005-v4-the-hosedown.mp4

1920x1080

8,837 Kbps

524.81 MB

8.3 minutes
Reviews:
"Best maid ever"
delete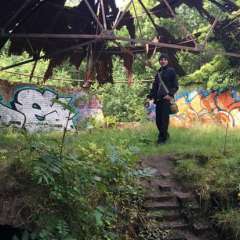 i sure do wish i could get my hands on rosemary like that ;) loved this scene shes makes such a cute maid and takes her punishment like she should.
–chryslerfire,

5/24/18

Report