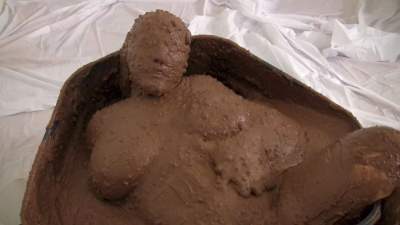 Starring the following model:
"Vicky is submerged in 40 gallons of chocolate glop"
Vicky is back for more sexy messy submerging fun. This time it's a 40 gallon tub of chocolate glop. She starts by taking off her robe, and slowly steps into the warm thick stuff. While in it, she covers every inch of her body before her pretty face goes under. When she comes up for air, you will not recognize her at all. She goes under so many times, you will lose count, it's a sight to behold. She even pours the thick glop over her head and face.
| | |
| --- | --- |
| File count: | 1 |
| Total size: | 411.43 MB |
| Total runtime: | 18 mins, 15 secs |
| Date added: | 4/14/16 |
| Views: | 5620 |
| Scene ID: | 17821 |

$13.99




Report

Phased Out Again