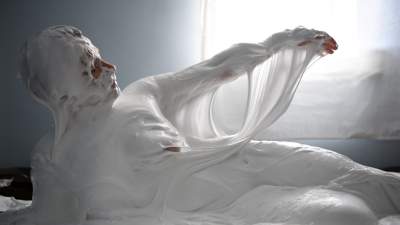 Starring the following model:
"Stella becomes a fluffy white goo girl."
Anyone else kind of orgasm when the Stay Puff Marshmallow Man exploded at the end of Ghost Busters, covering everyone in goo? Just me? Awkward. Anyway, since I first saw that scene I've always wanted to get covered in that goo. Finally I found a shaving foam slime that is close to that consistency if not even gooier. After mixing it all up I dump the gallons of goop onto my tarp and practically dive into it. It stuck to everything! I wanted if everywhere. I poured it over my head, smeared it all over my body, rolled in it, and couldn't stop from touching myself with it. The only downside to this was that I didn't have even more of the slime to play in.
| | |
| --- | --- |
| File count: | 1 |
| Total size: | 506.29 MB |
| Total runtime: | 11 mins, 41 secs |
| Date added: | 2/28/17 |
| Year produced: | 2017 |
| Reviews: | 3 |
| Views: | 6444 |

$8.00



Free video trailer:
Reviews:
"An Ooey Gooey that'll make you go Kablooie"
delete
I don't believe I've ever seen anyone become as aroused by gunge as you do, Stella. And you expertly pull us along for the ride. Fantastic!
"Oh my lord!"
delete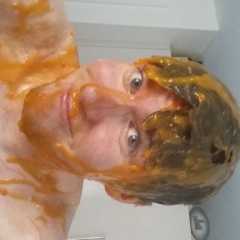 Stella is a world apart...

This scene is no different! An absolute stunning spectacle, I cannot recommend her videos (this one in particular) enough.
"Excellent scene...a must watch for all!"
delete
Great coverage and apparently you liked doing the scene which really held my attention all the way through. You have set the bar high for all scenes of this nature.
Free picture gallery: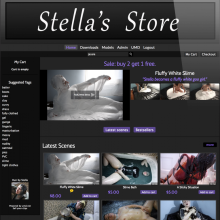 More scenes
24 min

2 files

7 min

23 min

2 files

17 min

29 min

3 files

13 min

29 min

16 min

17 min

2 files

13 min

17 min

1 file

20 min

2 files

16 min

32 min

20 files

15 min

5 files

5 min

11 files
Tell others about this scene:
* Promo refers only to
Stella's Store
's download scenes. The lowest-priced item(s) in your cart from this producer will be made free once you have the required number of items in your cart.