From: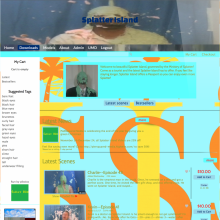 Splatter Island
Starring:
Here's the full scene:
47 min
"Dr. Kevin gets Splattered"
Preview trailer:
Kevin is a doctor on Splatter Island. Is he smart enough to not get splattered? I'm going with...No.

Especially after he Gets--

20--pies

2--slimes

3--waters

after gameplay, there's a full-body review of all the mess he took, with a focus on the final results.
* For
VIP
users only. The "no trailers" option means you won't see any videos that correspond to for-pay downloads. No guarantees that you won't still see other types of promos.