Rubbish British Bake Off, Part 2
Produced by Candygirls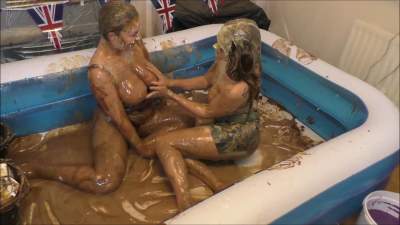 Starring these models:
"Bake off gets filthy and orgasmic with Maria, Brandi and Honour"
Maria and Brandi are competing in the final of the Rubbish British Bake Off, hosted by Honour May--they both have to make a cake but no one has supplied them with ovens! after a recap of the amazing sloppy goings on in part one, Honour the host returns to ask what on earth is going on and sees the ladies are so messy and that it's all over their hair and boobs and bums... she seems a bit turned on by all the mess and asks to join in... Maria and Brandi say yes and Honour joins in with a plop and a splat and so the mucky ladies begin to cover her with slop, custard, chocolate and more. Filling her panties, rubbing it over her arse, Honour loves every second and fills her own panties with mess, pulling them up to give herself a light wedgie and eventually gets so horny that she plays with Brandi's huge boobs and uses her vibrator on herself to orgasm--all the time Brandi helps out by keeping covering Honour in messy stuff and sensually massaging it in, playing with Honours boobs and tracing fingers over her skin... mmmmm. Honour reaches a shuddering messy orgasm with the vibrator after fucking herself with it from the front and behind and lots of slippery boob play with gorgeous Brandi. Best cake contest ever!
| | |
| --- | --- |
| File count: | 1 |
| Total size: | 376.79 MB |
| Date added: | 2/03/17 |
| Year produced: | 2016 |
| Views: | 8125 |
| Scene ID: | 21218 |

$10.97 60% off!

$4.39




Report
Includes the following file:
rbbopart2.mp4

1920x1080

5,068 Kbps

376.79 MB

10.4 minutes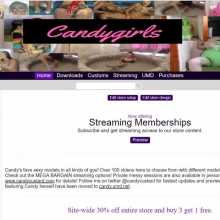 More scenes
21 min

14 min

18 min

24 min

20 min

14 min

20 min

21 min

6 min

15 min

2 files

14 min

2 files

9 min

10 min

8 min

13 min

4 min
Tell others about this scene:
* Promo refers only to
Candygirls
's download scenes. The lowest-priced item(s) in your cart from this producer will be made free once you have the required number of items in your cart.