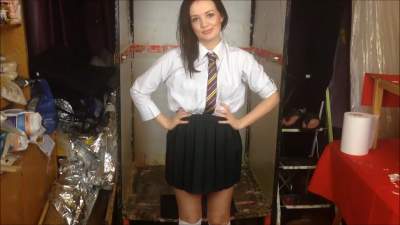 Starring the following model:
"Faye is in trouble at Candy's splosh school and gets gunged"
Lovely petite and pretty Faye visited me for some grown up splosh lessons. Dressed in a full splosh school outfit with white blouse, tie, skirt and white knee high socks I tell her she's been caught on video writing rude words on the blackboard and so now she's going to have a gungey punishment. After a short protest she relents and takes her seat in the gunge tank--of course the inevitable happens and she is deluged with thick pink gunge. I tell her if she wants a shower afterwards she has to actually strip in the tank, and so she duly obliges and sexily strips off her clothes, rubbing gunge on herself as she goes until she's down to total nakedness (apart from gungey white socks!)
| | |
| --- | --- |
| File count: | 1 |
| Total size: | 214.19 MB |
| Total runtime: | 5 mins, 45 secs |
| Date added: | 3/27/16 |
| Year produced: | 2016 |
| Reviews: | 3 |
| Views: | 17756 |
| Scene ID: | 17653 |

$10.97 30% off!

$7.68



Reviews:
"Detention in Splosh School is more reward than punishment!"
delete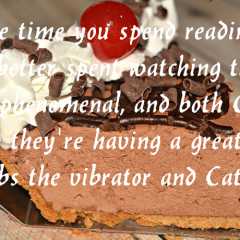 Faye starts out sassy and sexy, but it's not long before her cute schoolgirl uniform, as well as the rest of her, is covered in some really excellent pink slime. It's really thick stuff, and it keeps coming down slowly as she slips out of her clothes. I had been hoping for a second round of gunge once Faye was in nothing but socks and slime, and while the second round never came, she still ended up well covered.
"Best video ever"
delete

Best video I've ever bought. Faye is so hot it's unreal! Only problem is it won't let me download this file. Any advice would be great. Look forward to more videos featuring Faye!
"Very hot"
delete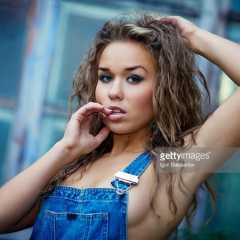 This cute northern babe takes the gunge beautifully and loves to rub it all over herself. She's got a stunning body under that uniform. MessySupplies.com