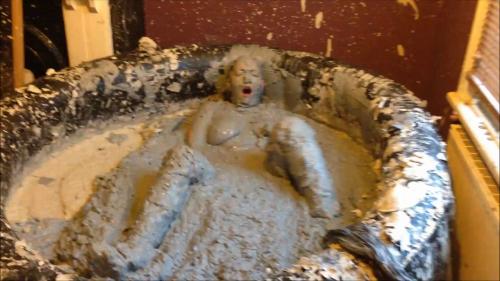 Starring the following model:
"Candy sneaks a video of Maria masturbating in her mudpool!"
Maria was staying at Candy Custards house for a week, and Maria loves staying there because she has a mudpool in her bedroom! After filming a mud scene Maria is left to clean mud off of her dress and take a shower. Unbeknownst to Maria, Candy is creeping in the hallway and begins taking secret video! Maria is caught bouncing naked in the mud and rolling over onto her back to massage her breasts and face imagining someone else's hand holding her. She uses the suction of the mud she is making with her hand while rubbing her clit to have a sweet heavy muddy orgasm. Lucky for candy maria was in her own fantasy world with her eyes closed. Lucky for Maria that she enjoys sharing her cummimg moments with others. Enjoy.
| | |
| --- | --- |
| File count: | 1 |
| Total size: | 107.89 MB |
| Total runtime: | 2 mins, 53 secs |
| Date added: | 2/04/16 |
| Reviews: | 1 |
| Views: | 8099 |
| Scene ID: | 16995 |

$6.99



Reviews:
"Short but very good."
delete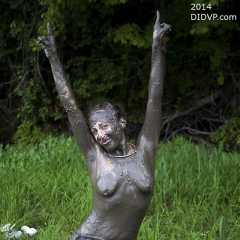 This is pretty hot, but it's too short... less than 3 minutes. It does seem like she really orgasmed instead of acted it, which is hot as hell. Towards the end when she's rubbing very hard and her muddy covered boobies bouncing up and down is mesmerizing. It's a great video if it makes you want to jump in! I do recommend this if you are a fan of Maria and mud but Maria's got a two part orgasm video that is Really out of this world and is much longer.

Report

Report

Phased Out Again