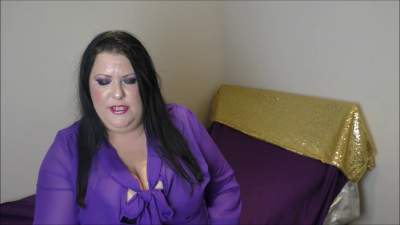 Starring the following model:
"Long sweet mess wamstructions"
Ever wanted to be completely trashed with sweet messy wam? This is a set of long messy instructions, plus a video you can wam along to. It includes shopping list, outfit guide, preparation and cleaning guides, some important notes on how it works plus the full video. You prepare your session, then set this video playing and I will tell you what to get messy with, when and for how long, with timed screens giving you enough time to complete each messy instruction. This was previously on wamstructions.com but I have moved it to the umd--please do not purchase again if you previously bought it from the old site. Thank you. Candy does Not get messy in this video, it is for sploshers to get themselves messy in their own time. Male and crossdresser and female options included.
| | |
| --- | --- |
| File count: | 7 |
| Total size: | 1.53 GB |
| Total runtime: | 1 hours, 32 mins, 17 secs |
| Date added: | 9/12/18 |
| Year produced: | 2017 |
| Views: | 466 |
| Scene ID: | 30355 |

$5.99
Includes these files:
candsweetm.mp4

1920x1080

2,436 Kbps

880.08 MB

50.5 minutes
candsweetxd.mp4

1920x1080

2,286 Kbps

683.53 MB

41.8 minutes
cleaningguide.zip

Zip file of 4 photos

2.82 MB
important_notes.zip

Zip file of 5 photos

505.28 KB
preparationguide.zip

Zip file of 7 photos

1.3 MB
sweetmess.zip

Zip file of 10 photos

348.42 KB
sweetmessxdress1.zip

Zip file of 13 photos

377.77 KB

Report