Muddy Socks Adriana Chechik
From: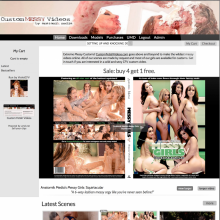 Custom Fetish Videos
Starring:
The full scene:
19 min
"Adriana plays in the dirt and mud with the whitest socks!"
Preview trailer:
Sexy as ever, Adriana Chechik puts on her slouch socks and playfully parades around in the dirt, eventually getting out the hose and creating some mud. She plays and slides around and shows off her feet.

Flag it
User comments
From PlayfulGage

9/6/17

Is there an 'add to favorites' account option?