 4/28/18
New movies available from Holly Kiss, Nicola Kiss and Elouise Please. the ladies find themselves in numerous full on messy situations! Very kinky!
10/13/17
Lisa and Kate are going, but! Whoops?!? They've put the same dress on, but a different colour! Get the mess! Pies fly, cola gets poured!
10/6/17
Lisa King and Kate find themselves invited to a formal meeting, so they dress accordingly. Upon on arrival they find a lot of mess! Let the pies fly!
9/30/17
Toy goes for her messiest and sexiest shoot to date, toys, vegetables, goo, gunge, strap-ons, she gets the lot. Pies are plentiful as well! Join us.
9/15/17
New vids available from Nicola Kiss, Toy, Sarah Kelly, Lisa King, Holly Kiss and new girl Bea. Plenty of messy action.
6/10/17
New videos up from Toy and Alisha. Join these ladies as they get put through a day of messy degrading. We take their dreams and make them reality!
5/6/17
Three new downloads now available from Lisa King, Raven and Pussy Willow. Two of the ladies have rebelled, so we need to get Willow on the case! 12/29/16
Don't forget to grab your Christmas special, the offer only runs until the 31/12. When it's gone, it won't be back... Enjoy.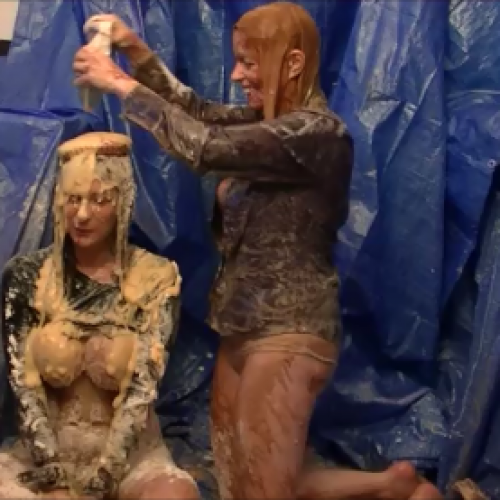 7/9/16
New movies up from Charlotte Rose, Mizz Scorpion, Jenna Jay. Mypie returns and causes havoc. Pies, gunge, mud. They all get the lot!