 11/15/17
3 girl mud wrestling! Rounds to get each other's clothes off, Ariel wins and the ref pies her! Then Dixie, the ref gets pulled in and stripped down!
11/14/17
Jayce in bed, slowly covers herself in 12 pounds of melted gummis, 5 gal. of mallow fluff and cums hard with her Hitachi, up close and personal!

11/8/17
Jayce deep throats dildo while pouring mess all over her white leggings and blouse, rips off blouse to nude then rides her dildo+uses her vibrator!

11/8/17
Jayce, your flirty waitress, ends up being super clumsy! Her co workers but her in a vat of slime and shes stuck! they humiliate her and struggles!
11/7/17
A vicious pie fight with the maid, who is sleeping with the rich bitches husband, turns into girl on girl, pieing and pussy rubbing action!
11/5/17
New video with Me stealing Ariels skirt then getting Hogtied, Sploshed and Pied with So much gunge and nasty mess! Clothes cut off and humiliated!
10/28/17
Huge 42 gallon tub of super thick, sticky,stringy goop! submerging in bright blue, red poured on me and turning purple! tons of submerging, nude :)
10/25/17
New: Me in a tub of goo, riding a huge dildo and submerging over and over! Doggy style, missionary and me slowly going into goo!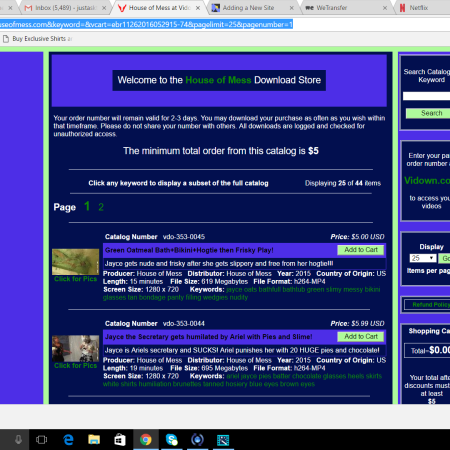 10/14/17
This was so fun to do...i was completely helpless and used some rad bondage stuff that day, stuff that actually locked! Ball gags, whips, dildos.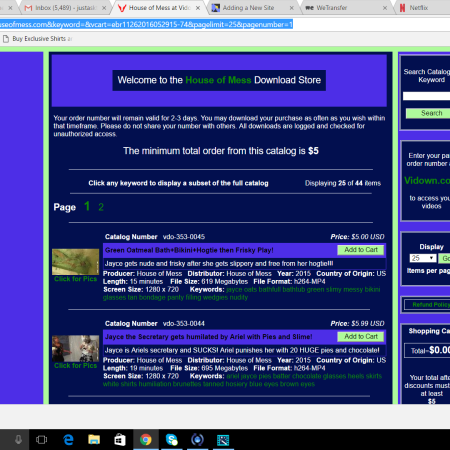 11/30/16
Messy mud, food, wetlook, with myself, Ariel, Sadie, Jilly and omgitskelsy playing in all kinds of wet and mess!