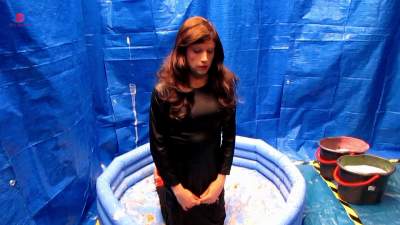 Starring these models:
"Sissy's Naughty Ways Punished"
| | |
| --- | --- |
| File count: | 1 |
| Total size: | 810.6 MB |
| Runtime: | 9 mins, 43 secs |
| Released: | 2/11/18 |
| Views: | 2129 |
| Scene ID: | 27067 |

$6.99
Naughty Denise Stockings find herself before Mistress once again, this time for going online and contacting boys to suck their cocks. Now as much as Mistress likes her sissy gurls to be put to good use she certainly didn't give ppermission for such behaviour on this occasion.

She tells Denise that she is going to defile her, make her messy and disgusting because she is 'dirty' she is going to be made dirty.

Dressed in her black lace dress and corset Mistress explains she has prepared 2 buckets of green and pink gunge before dipping her jug into the bucket of green gunge and pouring the thick goo over Denise's head and long brunette wig.

The thick green gunge slides down over her face, clinging to her hair and dripping down over her bust and black dress.

Mistress laughs as the gunge dollops on her head, asking if the boys would want blowjobs with the way she looks now.

The dense slime continues to cover Denise's face as little air bubbles escape from her nose, it oozes down in a cascade of glutinous waves.

Then the pink gunge is poured over her head--a lumpy mix combining with the green gloop in the base of the pool. Mistress suggests taking a picture of Denise in her current state and making her use it as her profile picture to send to all those boys she seems so keen to contact.

Gunge is scraped up and repoured as it starts to marble where the pink and green are mixing together as Mistress states 'You don't look much like a slut now do you, just a dirty mess'.

Report
Visit the site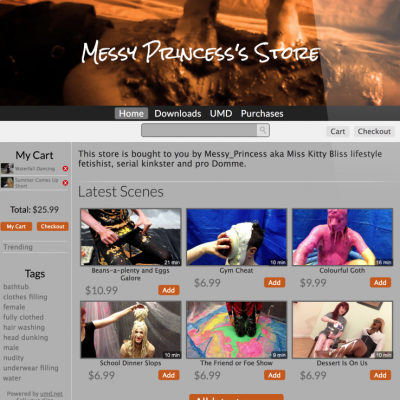 Visit the owner