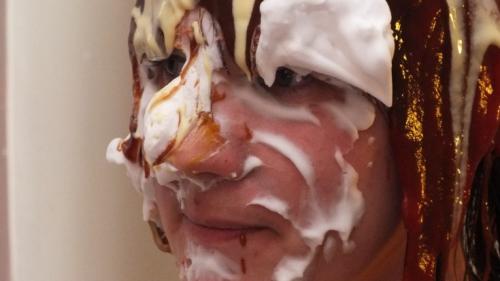 Starring the following model:
"Pinkie gets gunged by messymaddie"
this guys is a video which will only ever be on umd as a treat i thought it should just go on here pinkie comes along for the day and maddie decides to get revenge on her in this video maddie covers pinkie in:
chopped tomatoes
beans spaghetti loops
gravy
shaveing foam
left over gunge cola cake batter
mushy peas
sweet pickle
veg soup
brown sauce
salad cream
rice pudding
red sauce
mustard
peanut butter
Let's just say Pinkie got covered and Maddie had the time of her life gunging poor pinkie. This video is 20 minutes long and is a bargain at only $5.00. This is for all the messymadams fans. I hope you all enjoy.
| | |
| --- | --- |
| File count: | 1 |
| Total size: | 121.56 MB |
| Total runtime: | 20 mins, 27 secs |
| Date added: | 3/27/12 |
| Year produced: | 2012 |
| Views: | 4313 |
| Scene ID: | 3896 |

$7.00 20% off!

$5.60

Report