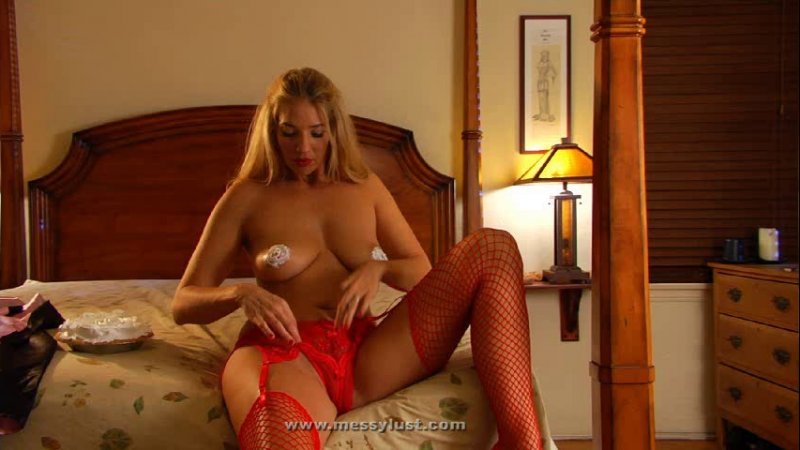 Starring these models:
"Jordan Plays with Pies"
Jordan, finds 40 pies that are supposed to be for an office party. Alas she can not resist playing with one of them, then two more, then five more, and ends up with her friend showing up and using them all on her sexy body. Jordan wears a red fishnet garter in this scene.
| | |
| --- | --- |
| File count: | 1 |
| Total size: | 81.58 MB |
| Total runtime: | 11 mins, 39 secs |
| Date added: | 8/19/10 |
| Year produced: | 2009 |
| Product ID: | DM001 |
| Reviews: | 2 |
| Views: | 13708 |

$5.99
Reviews:
"WAM at its most shamelessly erotic, and I loved every second!"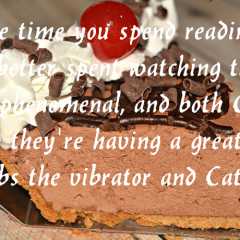 There's very little that I like more than watching one lovely lady give another lovely lady a sexy, slow messing. This video has that in spades, but even before Andy shows up to play, Jordan has plenty of intimate fun with the pies. In fact, when she settles down and starts getting messy in earnest, one of the first things she does is rub a couple handfuls of pie directly into her pussy. I entirely approve of this, and I think it sets an outstanding example that should be emulated by anybody with ready access to pies. It also sets the tone for the entire rest of the video: deliberate application of sweet mess on an insanely sexy woman. It's WAM at its most shamelessly erotic, and I loved every second. That's not a bad summary quote, now that I think about it.
"Admit it. You'd love to be in that room with Jordan."
Great breasts, great ass, great red underwear and every part of Jordan that you would want to hit with a pie is hit. She is a brilliant wam model. Five stars.