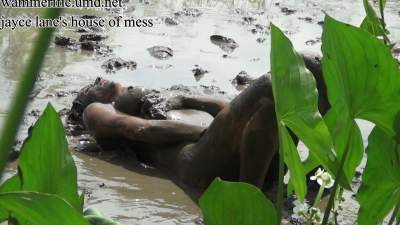 Starring the following model:
"I play in the mud with intense public orgasms, erotic movement in public!"
| | |
| --- | --- |
| File count: | 1 |
| Total size: | 387.52 MB |
| Total runtime: | 6 mins, 37 secs |
| Date added: | 9/23/17 |
| Year produced: | 2017 |
| Views: | 4905 |
| Scene ID: | 24599 |

$9.99



Have you ever wished a girl dancing for you was covered in mud? like an erotic dancer? well, wish no longer...except this erotic dancing comes with a lot more bang for your buck! I had so much fun practicing my "flow" as well as i could in the thick mud! Just for you, I put on a show of rolling, stretching my body, rolling and opening my legs, just like I am an erotic dancer putting on a show for you but i start to get really horny...i talk to you, even though you can hear how public we are...it is all for you! I show you my pussy and tell you how bad I wish you were slamming mud on my pussy and putting your big hard cock in me. In different positions I tell you about my fantasy of being fucked right there...I head dunk in the mud, I even sneak behind some greenery and play with myself but end up just showing you everything once I get so close to cumming. I play with mud in my pussy and in my ass, showing you all I have, erotically, until I get to where I am about to burst! I move around until I have my mud all over me, my fingers are sliding from my clit and into my pussy a little bit and its a perfect feeling with the mud and I start to climax and then cum SO hard in this mud! I get giggly and I am so glad that on this mud day, I got to end it with you and cumming ;) I get to end my day getting my rocks off with you in mind

love it!

Report

Phased Out Again