Innocent Looking Renee Risque Sits in a Cake
Produced by MessyHot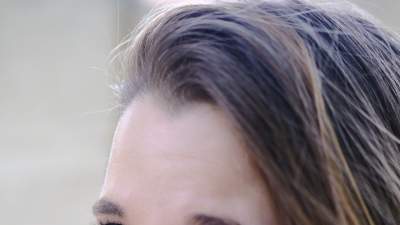 Starring the following model:
| | |
| --- | --- |
| File count: | 2 |
| Total size: | 685.52 MB |
| Total runtime: | 17 mins, 29 secs |
| Date added: | 5/17/17 |
| Views: | 3874 |
| Scene ID: | 22660 |

$14.69



Renee found MessyHot online and decided she absolutely had to work with me. After a day full of shooting we picked up some messy goodies and headed back to the ranch. The super windy day made an interesting setting for this deceptively innocent looking darling to get covered in stickiness! She removes her clothing with haste and as a seat in the rainbow cake, spreading its colors all over. Pink and purple frosting are used as makeshift facepaint before she continues covering her body with all of the other goop. I show her the fun whipped cream spanking trick and she makes a huge mess, smacking the pile of fluff on her ass, and as always a slow motion cam replay captures all of the action. Post explosion, she pulls out some Karo corn syrup and gets her body all nice and sticky with a beautiful shine. Of course a bit of shampooing with the syrup and frosting is in order to make sure her hair is extra wrecked! Wanting to achieve full body coverage, she goes for handful after handful of frosting and sprinkles, making sure to hardly leave a spot uncovered. Somewhat satisfied, she starts downing mouthfuls of whipped cream, and then shampoos her hair with it as well. She had so much fun with the first whipped cream spank that she really wanted a repeat, and it would have been rude not to oblige! No sploshing scene would be complete without a pie to the face, so of course we ensure a big creamy one for her, and she has a hard time wiping her eyes enough to be able to see afterward. I only had a couple of cupcakes to work with this time, but luckily my aim was 100% on point and you get to see the second one land firmly on the bullseye in slow motion!

Messy wedgies seem to be a more and more common request, so next we had her put back on her panties and fill them up with pudding, whipped cream, corn syrup, and all kinds of other messy goodness and then give them a mighty yank, delivering sweets directly where the sun don't shine!

With the mess making drawn to a close, of course we wrap it up messyhot style and give her the condensed milk facial. As a bit of a bonus we get a lil bit of shower footage at the end of the clip and get to see her rinsing off the bits that the hose didn't catch.

Report
Includes these files:
renee_risque_first_cake.mp4

1280x720

4,648 Kbps

581.42 MB

17.5 minutes
reneerisque_1st_cake.zip

1920x1280

Zip file of 70 photos

93 MB

sizes may vary
.