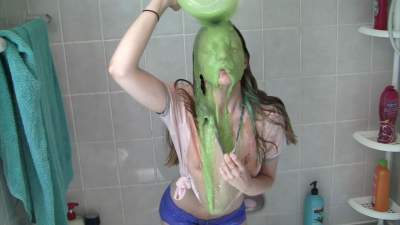 Starring the following model:
"Slime, slime and more slime"
Trying to get back into things, thought id used all of my slimes and puddings i had to make a fun video. I had pudding, apple sauce mixed with jello, and lots of batter! I pour each mixture one by one until I'm covered in slime! i had lots of fun and i hope i can make more videos soon!
| | |
| --- | --- |
| File count: | 2 |
| Total size: | 526.46 MB |
| Total runtime: | 8 mins, 54 secs |
| Date added: | 7/20/17 |
| Reviews: | 2 |
| Views: | 2595 |

$6.00



Includes all of the following files:
back-again-2.mp4

1280x720

8,270 Kbps

240.61 MB

4.1 minutes
back-again.mp4

1280x720

8,266 Kbps

285.85 MB

4.8 minutes
Reviews:
"Great scene!"
delete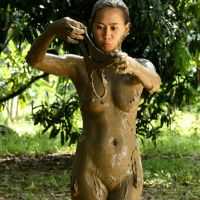 Another great scene! Wish she would produce more. Love the choice of outfits and how the tops always end up see-through.
"Hot, Hot, Hot!"
delete

Firstly... Great to have you back!

On to the video, the videos are always great and this was no exception. I'm not usually one for slime but Melissa can make anything look ultra hot when it comes to getting messy. I loved the way the top became see-through so reveal her boobs and that tease about halfway through part 2 was hot af.

overall, a great clip and I hope to see more in the near future and a must buy!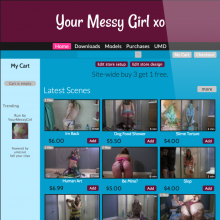 More scenes
17 min

2 files

26 min

2 files

14 min

24 min

2 files

10 min

6 min

4 min

12 min

2 files

9 min

8 min

11 min

2 files

13 min

2 files

13 min

2 files

10 min

2 files

12 min

6 min

11 min

3 files
Tell others about this scene:
* Promo refers only to
Your Messy Girl xo
's download scenes. The lowest-priced item(s) in your cart from this producer will be made free once you have the required number of items in your cart.