 Starring the following model:
Today Casey is wearing a cute dress with cats on with some white tights. We have lots of mess including: Trifle, Spaghetti, Ketchup, Bolognese sauce, Custard, Pies, Jam, Ice cream sauce, Beans, Cherry pie filling. Casey takes a seat and apply the messy to her and it takes a long time! but she takes it well!
Custom by Motherofmercy.
| | |
| --- | --- |
| File count: | 3 |
| Total size: | 2 GB |
| Total runtime: | 43 mins, 6 secs |
| Date added: | 7/05/18 |
| Reviews: | 1 |
| Views: | 3346 |
| Scene ID: | 29107 |

$8.00




Report
Includes these files:
caseyfoodtightsmotherofmercystore1.mp4

1920x1080

8,263 Kbps

860.44 MB

14.6 minutes
caseyfoodtightsmotherofmercystore2.mp4

1920x1080

8,251 Kbps

920.03 MB

15.6 minutes
caseyfoodtightsmotherofmercystore3.mp4

1920x1080

8,290 Kbps

769.26 MB

13.0 minutes
Reviews:
"You won't believe your eyes"
delete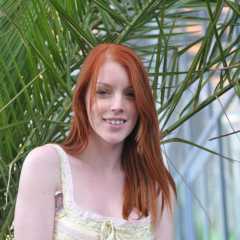 "Wowzers" says Charlotte as she surveys the collection of substances before her epic gunging of Casey. She ain't kiddin'.

If there is another WAM clip in existence of a model taking more mess than this, then I've never heard of it. In fact, if a wammer had taken this then the clip would be a classic and still talked of in hushed tones years later. To have a non-wammer do so is staggering. There was a producer a few years ago who covered two models in a lot of sweet mess but said they cut it short when it was clear the amount was making the girls feel queasy. It was a lot, but still only a fraction of what Casey is deluged in here. She takes it like a trooper. And then like three more troopers.

How much is it? Put it this way. The messing lasts a good 25 minutes. So, if you picture Charlotte turning to the table and picking up something to pour over Casey, and then repeating, how many times do you think she can do that in 25 minutes? That's how much mess there is. It's mostly sweet and the classic Moomin pies, although there's some savoury as well. Over and over. Over Casey, as it happens.

And even then, it's not done. No, the slop is collected in a bowl for a face-dunk, and the contents are then tipped over her head. (NB This is exactly how one of WAM legend Jayce's great scenes finishes, too.) And there's still time for a self-pieing and one last bottle of ketchup. If I hadn't seen it, I would have thought this scene was a myth. But it is real. Watch it and let that jaw hit the floor.

Report