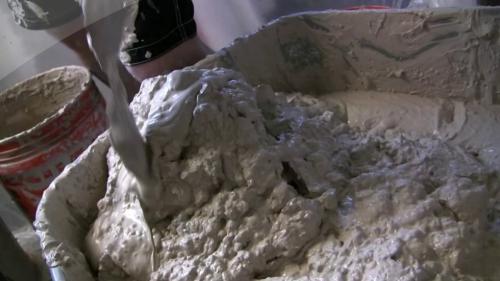 Starring the following model:
"Sarah buries Tina in cement"
Sarah Michelle plays an evil, twisted librarian, dressed in black. Tina Sweet, wearing a red and black top, short skirt and black pantyhose, is the mostly innocent victim. Sarah has her henchman pour cement on Tina's legs first, then her mid-section, then each side of her her. More cement is poured over Tina's chest. In the end, the thick cement is poured over Tina's head and chest, completely covering her. There is a short, after-the-shoot scene, with Tina giving two thumbs up, smiling.
| | |
| --- | --- |
| File count: | 1 |
| Total size: | 307.12 MB |
| Total runtime: | 10 mins, 23 secs |
| Date added: | 6/19/14 |
| Year produced: | 2014 |
| Views: | 11630 |
| Scene ID: | 10484 |

$9.99

Report