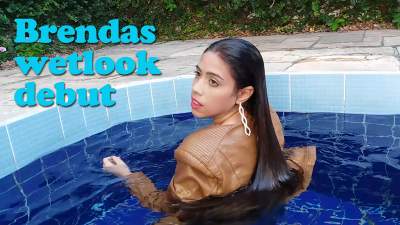 Starring the following model:
"... will make you want more of her"
This is the next movie not shot by me but by our new partner Manu. This time she asked her gorgeous friend Brenda if she cared to enjoy a fully-clothed bath in her pool. This time Manu handled the cam and did a wonderful job in directing Brenda during her wetlook debut shoot. Not to mention that Manu took a dip herself while filming her friend. Though not shot by me, Manu tries (wonderfully I want to add) to stay true to our websites motto of prducing high quality wet and messy film and photography.
So if you like the scene, drop some feedback and help her to motivate more of her friends for further productions. And of course in improving her production gear for the future.
I should mention that this is our first full-hd (1920×1080) movie. While the bigger format is great it might not be the optimum for everybody, so I decided to still also offer the HD (1280×720) download as well. It's exactly the same movie, only a lower resolution.
| | |
| --- | --- |
| File count: | 2 |
| Total size: | 1.57 GB |
| Total runtime: | 32 mins, 48 secs |
| Date added: | 5/18/17 |
| Year produced: | 2017 |
| Reviews: | 1 |
| Views: | 1875 |
| Scene ID: | 22742 |

$11.95




Report
Includes these files:
movie_096_fhd.mp4

1920x1080

8,123 Kbps

953.2 MB

16.4 minutes
movie_096_hd.mp4

1280x720

4,628 Kbps

543.16 MB

16.4 minutes
Reviews:
"Very nice video"
delete Very nice video. Enjoyed it very much. Very nice shots in the pool nice shots emerging herself. Wish she would have dived into the pool some.

Report
Teaser thumbnails:
Visit the site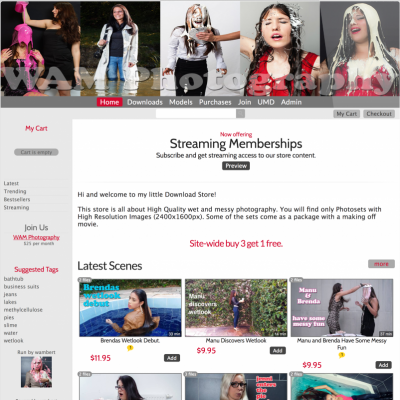 Visit the owner

.