"Watch the Girls Get their Spandex Covered in Mud!"
Natalie always wanted to get muddy in a video shoot, so she persuades Beth & Jess to head down to the private beach & have some fun in the mud!
Natalie is in a Bronze Wetlook Thong Swimsuit with Silver Spandex Leggings, Beth in a Red Spandex Thong Leotard with Black Wetlook Vinyl covered Spandex Leggings & Jess is in a Blue Swimsuit over Purple Spandex Leggings. We follow them down to the beach from behind, chatting about modelling & what they have done. Looking forward to getting all Messy, Jess agrees just to stand at the edge. But that soon changes. Natalie & Beth start by heading out into the mud & covering each other! Natalie Jumps on Beth forcing her into the mud! The have a small wrestle before Jess joins in & throws some mud over the other 2. They all get covered, Natalie getting mud forced down her boobs, although she returns the favour to Jess. After getting completely covered they head back to the cottage along the road, still covered in muddy spandex. The scene finishes with them all showering the mud off.
| | |
| --- | --- |
| Files included: | 1 |
| Total size: | 404.27 MB |
| Total runtime: | 13 mins, 33 secs |
| Date added: | 6/07/10 |
| Production year: | 2010 |
| Views: | 12287 |

$14.99 10% off!

$13.49

Flag it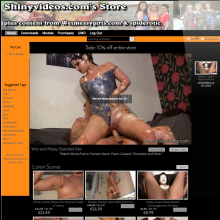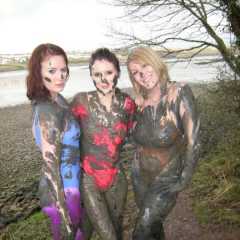 More scenes
31 min

6 files

38 min

7 files

7 min

12 min

10 min

11 min

9 min

12 min

6 min
Tell others about this scene: