Too old for this sh-stuff
By dreamygie
It's a movie cliche in the third or fourth installment of a comedy/action series, after an especially exhausting yet familiar action sequence, the weary sidekick will say in an aside, 'I'm too old for this shit'. Well I reached that point in my wam career this morning.

Today I did something I'd never done before. After several frustrating attempts to meet someone for a pie session I gave up. I told them not to contact me again. I would usually just give them the silent treatment but in this case I felt it was warranted and I didn't care about them enough to worry about offending.

I should have known better. There were so many indications they were a flaky crust. No pic in the profile, vague boasts of past pie exploits and always the last minute excuse that prevented us from actually meeting face to face. I understand that some people prefer online and never actually want to live it out in real life. That's fine for them, but keep walking sugar, because I'm not interested in that.

When I am not in a session I am compliant to a fault. Setting up sessions I agree to things I don't want because I feel lucky to find people that allow me to pie them. No more. My resolution going forward is to be honest in all my wam encounters no matter how awkward that may be. And if people can't handle that, well then I'm not wasting my time.

Because I foolishly put my WAM eggs in a shitty basket, I'm left dreaming about the session that could have been. Well not really. I'm actually trying to convert some of my VHS collection. Found a rare soupy sales and my other Pie Girl vid so I'm converting those. It's amazing what I used to get off on pre-Internet. Some of it makes sense but other shit? Wow.

Lately I find myself getting off on female wam. I think it's because I'm a wam purist and in female wam the mess is better and when the context is right, I don't care who's getting it, who knows. It also helps if it's a sadistic hot guy delivering the mess. That's all for now I guess.
Written
12/28/16
. 395 views.
Comments: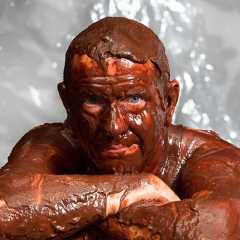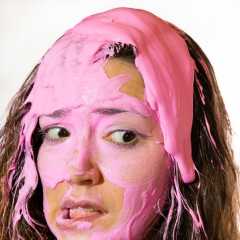 MessySupplies.com