What's New: Tuesday, September 2
Ashley Gets Messy

From

Messy Starlets
Ashley Graham can't resist her creamy pie. She dips her toe in and sucks it off, she wants to feel it all over her body. She coats her clothing and...
Cream Puffs

From

Messy Starlets
Whitney and Star get together for a girls day. Whitney has a surprise for Star, but Star isn't too impressed. Pastries, they look kind of... dry....
Up 4 a dare gunge games
A Gunge request from another member.I dont use Natrasol enough! So he bought me 30 litres! For use in my speedos!
Always Wet and Sexy
Watch as Angie goes to the beach the first night she was in the States. She wore blue jeans, silk top and of course spikey high heels..
wamoutlet.com
Another video have been added to the WAM outlet section. Helga is playing in the sea, wearing a pair of white pumps, blue jeans and a shirt.
eurowam.net
New update for the fans. This time we asked Judith and Imola to play together in the kiddy pool and soak each otherțs winter outfits. Enjoy ;)
What's New: Monday, September 1
Miez Blacked-up in Oil

From

pure paint
Sporty girl Miez' first messy adventure starts completely nude on a sunny meadow of an abandoned freight yard. Miez, already prepared and completely...
Messy Blackmail

From

Messy Starlets
Danielle is eating a cupcake she found in the kitchen when Star walks in and scolds her--those cupcakes were meant for the boy she likes. Danielle ro...
eewetlook.com
Movie and images of a girl showering in a longsleeve, jeans and sports shoes, incl. hairwashing.
Raven Plays Guess the Mess

From

GunkedupGirls
Raven comes and plays a game of guess the mess, using her feet. Basically we pour food on Raven's feet, if she guesses what it is she escapes nice an...
What's New: Sunday, August 31
Sweater Friends

From

messydreams.net's store
Skylar, Selena and Gia get together to show off their favorite sweaters, and outfits in general. Of course, each girl thinks she has everything going...
Loosen Up With Pies

From

uppercrust's store
2 actors rehearsing for a dramatic scene. Too dramatic for one of the guys so he spices it up with pies and green slime! Also has the hosing off aft...
The Pie Pledge

From

uppercrust's store
A sexy college guy really wants to pledge a frat. He'll do anything as we see in a very messy pie and gunge filled hazing. Also spanks himself in th...
Veronica Gets Buried Standing Up

From

Mninblk7's store
Veronica wearing a skimpy two piece swimsuit invites us to watch her get buried in the stand standing straight up. Her nervousness shows as the sand...
nurumassage.com umd sponsor
=($userdata[permissions][manage_directory][$sitedata[id]] ? '' : '');?>Asian girls lube up the guys (and other girls) with slimy methylcellulose / Natrasol type slime and massage them with their naked bodies. Then very happy endings happen with blowjobs and raw uncensored sex. Usually starts with a sexy bubb...
allwam.com umd sponsor
=($userdata[permissions][manage_directory][$sitedata[id]] ? '' : '');?>Your daily wet and messy overdose of girls dressed up to the nine in very expensive outfits getting trashed in all sorts of substances. Updated often with high quality picture sets and full length videos. Includes wetlook, shampoo, pie fi...
sexypattycake.com umd sponsor
=($userdata[permissions][manage_directory][$sitedata[id]] ? '' : '');?>Blonde, busty, and barely legal with wetlook and messy photo shoots.
sweetandmessy.com umd sponsor
=($userdata[permissions][manage_directory][$sitedata[id]] ? '' : '');?>The softer side of messy erotica. Membership also includes access to messyxxx.com.
Wanna hang out?

Featured Video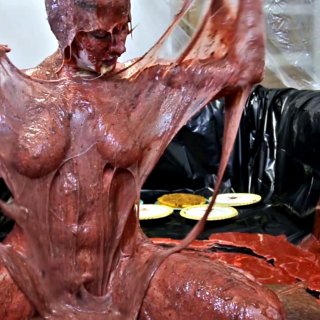 How can my site get picture of the day?
More online folks

September '14
| | | | | | | |
| --- | --- | --- | --- | --- | --- | --- |
| S | M | T | W | T | F | S |
| | 1 | 2 | 3 | 4 | 5 | 6 |
| 7 | 8 | 9 | 10 | 11 | 12 | 13 |
| 14 | 15 | 16 | 17 | 18 | 19 | 20 |
| 21 | 22 | 23 | 24 | 25 | 26 | 27 |
| 28 | 29 | 30 | | | | |