What's New: Saturday, July 26
Flapper Girl Sammi

From

Wamtec's WAM Archives
Sammi is dressed as a Flapper Girl in a frilly dress with suspender pantyhose and heels. Sammi dances in the chilly Ocala springs and then swims unde...
Waterproof Makeup

From

Wamtec's WAM Archives
Gilly Sampson demonstrates to Amanda her waterproof makeup products, and the only way to do that is to get into the pool and show how it works. Gilly...
Pool Volleyball

From

Wamtec's WAM Archives
OK, the rules are simple. We put three girls in white dresses versus three girls in colored dresses. Everyone gets in the pool and sees who can play...
wamoutlet.com
New video added for the WAM fans. Enjoy watching Michaela posing in the mud for us, dressed with a superb satin dress, pantyhose and heels.
Ally at the Splatty Gym

From

Splat! HQ
Ally loves to go to the gym, so we thought we would make our own version of the Gym, with a very big Splat! Twist. Please say hello to the Splatty!...
messymayhem.com
Episode 63 Part 3 with Rachelle and Portia displaying their talents and Kiki judges who gets gunged
Bubble Bathy Party

From

Wamtec's WAM Archives
Raw "making of" footage I shot with Joanne Bache and Sammi Bayliss while making a bubble bath scene at an Orlando motel where all our crew and girls w...
The Quiz Show

From

Messygirl's Video Vault
Liz and Lexi battle it out on the Messygirl Quiz Show. Both girls end up a total mess as they do their best to make each other messy from wrong answe...
Secretarial Pool

From

Wamtec's WAM Archives
This is a custom shoot we did for a breatholding fan in 1993. Micki goes for a job intveriew for our "Secretarial Pool."..so she must be given a typi...
Heidi Gets Naughty

From

Wamtec's WAM Archives
Heidi swims in a white night dress and then strips naked and plays with herself. This scene was shot by our UK partner Andy in 1992 at his local swim...
allwam.com
http://galleries.payserve.com/1/45461/56465/index.html
What's New: Friday, July 25
Jo's Night Fantasy

From

Wamtec's WAM Archives
Joanne Bache in a fantasy shoot we did at night in my pool. Jo wears a see-through bodystocking with heels and performs an underwater ballet with gra...
soakingwet.co.uk
Charlotte and Hannah are in the pool in their little black dresses lingerie and tights in a new video.
eewetlook.com
A more recent movie of Marieke showering in a sweater, jeans and boots.
Beer Pong

From

Skylar
It's a fun evening for some beer pong! With our referee Skylar on hand, Selena challenges Casey to a game of beer pong. Each loosing round gets a pi...
What's New: Thursday, July 24
Cumming in Clay

From

Naughty Messy Kitten
In red hot lace underwear Kitten finally gets to play in her favorite mess again. She steps into the thick warm clay slowly, feeling it squish betwee...
French Maid Windy!

From

Windy's WAM
Poor exploited Wendy the French Maid (complete with winsome costume!) keeps the house sparkling clean but her hard work is always overlooked by her bo...
Southern Sorority Sundae

From

Windy's WAM
Mary Sarah Lou Beth Stranton-Hicks (portrayed by your faithful WAM-lover Windy), Chair of Messy Fun at an impossibly long Greek-lettered sorority, dec...
A Sticky Casey

From

Skylar
Casey gets covered in Peanut Butter, Chocolate Syrup and Maple Syrup! The video starts off with Selena and Skylar making sure Casey is comfortable in...
Casey's Hangover

From

Skylar
Casey has a hangover from the night before. She comes running to Skylar because she has a lot on her mind. She went drinking because her boyfriend w...
Pool Pixies

From

Wamtec's WAM Archives
Lisa Demontis, Lisa Volante, and Keeley-Jayne in a pool pixie ballet we shot at a beach house in 1996. The girls prance around in their fairy costume...
sweetandmessy.com umd sponsor
=($userdata[permissions][manage_directory][$sitedata[id]] ? '' : '');?>The softer side of messy erotica. Membership also includes access to messyxxx.com.
wet-girlies.com umd sponsor
=($userdata[permissions][manage_directory][$sitedata[id]] ? '' : '');?>Soaking wet, hot, and sexy. Beautiful young girls in various wet clothing. Little naughty wet girlies in trouble. Wet teenies in bondage and unusual situations, from violence to fun.
allwam.com umd sponsor
=($userdata[permissions][manage_directory][$sitedata[id]] ? '' : '');?>Your daily wet and messy overdose of girls dressed up to the nine in very expensive outfits getting trashed in all sorts of substances. Updated often with high quality picture sets and full length videos. Includes wetlook, shampoo, pie fi...
nurumassage.com umd sponsor
=($userdata[permissions][manage_directory][$sitedata[id]] ? '' : '');?>Asian girls lube up the guys (and other girls) with slimy methylcellulose / Natrasol type slime and massage them with their naked bodies. Then very happy endings happen with blowjobs and raw uncensored sex. Usually starts with a sexy bubb...
Wanna hang out?

Featured Video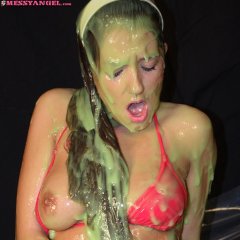 How can my site get picture of the day?
More online folks

July '14
| | | | | | | |
| --- | --- | --- | --- | --- | --- | --- |
| S | M | T | W | T | F | S |
| | | 1 | 2 | 3 | 4 | 5 |
| 6 | 7 | 8 | 9 | 10 | 11 | 12 |
| 13 | 14 | 15 | 16 | 17 | 18 | 19 |
| 20 | 21 | 22 | 23 | 24 | 25 | 26 |
| 27 | 28 | 29 | 30 | 31 | | |