What's New: Thursday, July 24
Cumming in Clay

From

Naughty Messy Kitten
In red hot lace underwear Kitten finally gets to play in her favorite mess again. She steps into the thick warm clay slowly, feeling it squish betwee...
French Maid Windy!

From

Windy's WAM
Poor exploited Wendy the French Maid (complete with winsome costume!) keeps the house sparkling clean but her hard work is always overlooked by her bo...
Southern Sorority Sundae

From

Windy's WAM
Mary Sarah Lou Beth Stranton-Hicks (portrayed by your faithful WAM-lover Windy), Chair of Messy Fun at an impossibly long Greek-lettered sorority, dec...
A Sticky Casey

From

Skylar
Casey gets covered in Peanut Butter, Chocolate Syrup and Maple Syrup! The video starts off with Selena and Skylar making sure Casey is comfortable in...
Casey's Hangover

From

Skylar
Casey has a hangover from the night before. She comes running to Skylar because she has a lot on her mind. She went drinking because her boyfriend w...
Pool Pixies

From

Wamtec's WAM Archives
Lisa Demontis, Lisa Volante, and Keeley-Jayne in a pool pixie ballet we shot at a beach house in 1996. The girls prance around in their fairy costume...
What's New: Wednesday, July 23
eewetlook.com
Unedited site: movie and pics 2 girls with garden hose in backyard and in the pool, wearing jeans.
Two Girl Jeans Filling Fun!

From

Saturation Hall Downloads
Dressed simply in blue jeans, white t-shirts, plimsolls, and in Maude's case a denim jacket, the two girls have a fabulous time filling each other's c...
Mellow in Yellow

From

Wamtec's WAM Archives
UK actress Dawn Davis in an underwater striptease shoot we did in my pool with Dawn in a yellow dress and black stockings. When Dawn is not working a...
Mud Limbo

From

Wamtec's WAM Archives
Sammi and Micki play the "Mud Limbo" game in our mud pit. The girls get progressively muddier with each round and up up topless in their pantyhose fo...
Black and Tall by Jane

From

Perfect Wetlook
24 pics (1280×960 size) and 07:16 minutes long video Jane enjoys the fully-clothed swim in long sleeved dress and black high boots. She goes into th...
Red on Red

From

Wamtec's WAM Archives
Tennessee models Dawn and Nanette visited us in Florida in 1996 to do a series of pool shoots. In this shoot the girls wear matching red minidresses...
wamoutlet.com
Another Wetlook Hunter video has made it to the WAM outlet store. Dora, she is 20 years old and she looks great in the sea. Free pictures online.
eurowam.net
We have a new girl for you on the site, and it's a new session from the Wetlook Hunter project fans. Free pictures on the site.
What's New: Tuesday, July 22
Shawna in the Pink

From

Wamtec's WAM Archives
Central Florida Shawna in a shoot we did in the Florida Keys where she in the pool in a sexy pink minidress and heels and then poses underwater agains...
Pass the Pie

From

Wamtec's WAM Archives
Sammi, Keeley-Jayne, Micki and Joanne dance to swing music while playing the game "Pass the Pie" in my back garden. I first saw this idea in 1979 on...
Pool Dunking Time

From

Wamtec's WAM Archives
Amanda and Nicole are the Dunking Dames wearing jeans with leotards, and Wendy from Tennessee is the cheerleader who gets dunked repeatedly by the oth...
Andy's Returner Special

From

Splat! HQ
Our second special "Returner" show sees the return of Andy, a model who has featured in various Splat! videos but has never been given the Splat! Sh...
New Leather Boots

From

Beautywam's store
Samantha was put on new brown leather boots and went for a walk. When she looked out the bridge, she saw a pile of soil that was up to the river. Wa...
wamjerk.com
Crystal Clark wants you to cover her in blue goo and Cool Whip pies while she builds you up to orgasm
Sasha in Stockings

From

Wamtec's WAM Archives
Sasha enters the pool in her lingerie and black stockings and then performs some erotic posing with explicit shots. This shoot was conducted by our U...
wamoutlet.com
Another video for the wetlook fans was just added to the WAM outlet section. It's a shower session in the balcony with a nice story behind it.
eurowam.net
Nora is back into the pool and this time she is determined to please the casual wetlook fans. So she dressed accordingly and she plays into the pool.
PVC and Pantyhose

From

Wamtec's WAM Archives
Lisa Volante in a PVC shoot we did in 1996 at a friends home in Bradenton with Lisa posing in the pool in hot pants, black pantyhose and heels. This...
Sunday Clay Day

From

Gunge Monkey's Messy Fun
I was biking around Sunday on some backroads when I noticed this quarry, sits by the train tracks, and has perfect clay. This one spot was super thic...
jeansgetwet.com umd sponsor
=($userdata[permissions][manage_directory][$sitedata[id]] ? '' : '');?>Girls take showers, fully-clothed, while wearing their jeans. They wear acid wash, stone wash, boot-cut, skinny jeans--you name it.
wetlook-online.com umd sponsor
=($userdata[permissions][manage_directory][$sitedata[id]] ? '' : '');?>wetlook-online.com
sweetandmessy.com umd sponsor
=($userdata[permissions][manage_directory][$sitedata[id]] ? '' : '');?>The softer side of messy erotica. Membership also includes access to messyxxx.com.
muddygirlies.com umd sponsor
=($userdata[permissions][manage_directory][$sitedata[id]] ? '' : '');?>Sweet girlies and teenies show wet and messy bondage action--Bad girls take bondage and frozen torture--Femdom teenies celebrating wet and muddy games--Little naughty muddygirlies in trouble
Wanna hang out?

Featured Video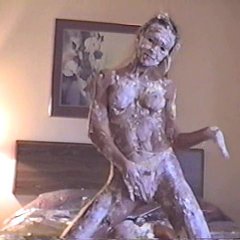 How can my site get picture of the day?
More online folks

July '14
| | | | | | | |
| --- | --- | --- | --- | --- | --- | --- |
| S | M | T | W | T | F | S |
| | | 1 | 2 | 3 | 4 | 5 |
| 6 | 7 | 8 | 9 | 10 | 11 | 12 |
| 13 | 14 | 15 | 16 | 17 | 18 | 19 |
| 20 | 21 | 22 | 23 | 24 | 25 | 26 |
| 27 | 28 | 29 | 30 | 31 | | |