Sell Your Videos.
Have you gotten yourself wet or messy on-camera lately? Did you and your partner record a sexy gunge session last night? Are you a budding amateur or are you a pro with a full back catalog of great content? Well guess what. If you have an account at umd.net, you already have a download store.
We try to make it easy.
Once you register or sign in, you can upload your files. Then you can provide descriptions, select your teaser thumbnails, and set a selling price and other info. Your store automatically does the rest, from file conversion and thumbnailing, to creating all the pages to hold your content.
Customize your store.

Your virtual store will be located at a URL that looks like http://yourstore.umd.net. Choose from a selection of ready-made templates, create your own from scratch, or modify one of ours. We will even create one just for you for free if you
contact us
.
We pay weekly.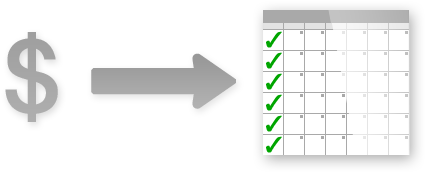 We split each transaction 30/70 (you keep the 70%), and you'll never have to worry about hosting, storage fees, bandwidth, programming, credit card billing, or customer service issues. You get paid every Sunday, electronically.
Join the family of producers with umd.net download stores. Everything is already set up for you. The next step is to upload your files.