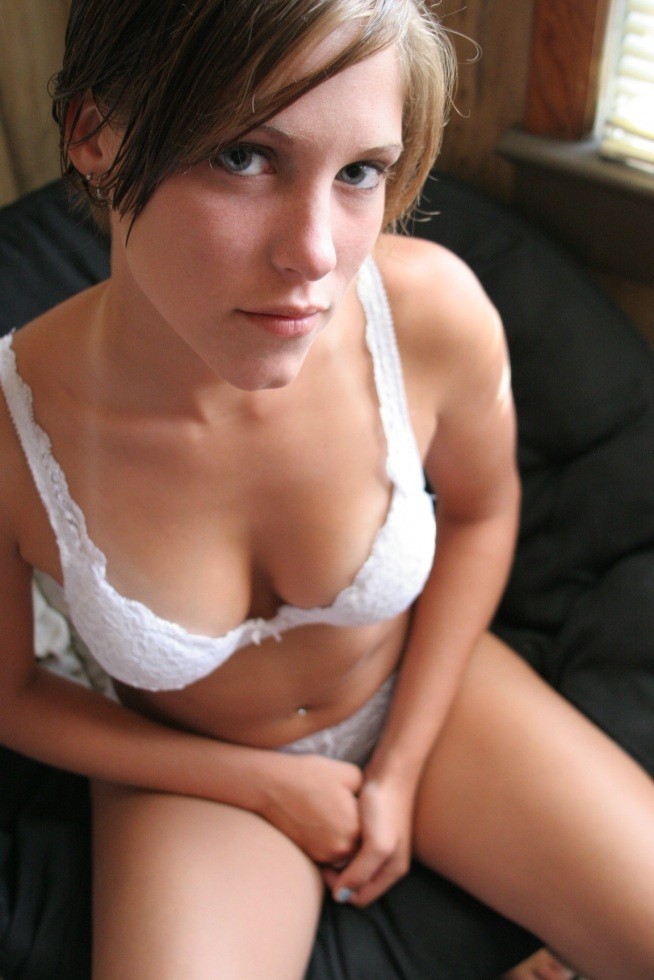 I met Angel in the middle of a shoot that I was doing with Deja. Angel was a friend of one of the people present there that day, and walked in right the room as we were pouring all sorts of cherry and chocolate syrup all over Deja. She was so surprised to see what she saw. But being that she had modeled before, she was instantly very interested and started giving Deja tips for posing! "Arch your back a little bit... ok... now tilt your head like this." The results were great.

She was so intrigued that afterward, she asked if she could come back and get messy herself. She didn't really care about the money, she just wanted to get messy! Of course I obliged, and we met back up a week later. She brought her friend Nikki to wrestle with.

Angel played in the glop and slime like the first time a kid discovered the ball pit at Chuck E Cheese's. She had it all over the place--clean up was a chore! She even went for face coverage like 2 minutes into one shoot, prematurely. She really went wild in it, and after one shoot, we were packing up the cameras and she was still lying in the slime, just enjoying it. So why not--we let her just chill there. And we bust the cameras back out and did a mini-interview while she lied in there. She said it felt like "warm apple pie." See Swirls of Mucky Fun for that one...





Angel appears in...