From: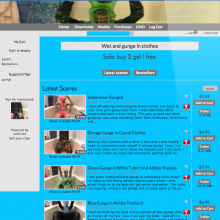 MessyMark's Store
Starring:
Here's the full scene:
16 min
Preview trailer:
I mix up a bucket of MessySupplies' new extra thick Ms-gunge and totally cover myself in it. I'm wearing a black winter hat, white Adidas sports t-shirt, under armour underwear and black cargo trousers. Also, as requested by a few people, in this video I'm wearing trainers--black Nikes.
* For
VIP
users only. The "no trailers" option means you won't see any videos that correspond to for-pay downloads. No guarantees that you won't still see other types of promos.