Starring the following model:
"Girl get destroyed by gunge while trying to fix her sink!"
Zeta heads under her clogged sink to see if she can figure out what's going on. Well she defiantly figures it out, as the sink begins unloading all kinds of different gunge all over her face, mouth, body and even inside her panties! She squeals during the whole thing, but it just seems to never stop for her!
| | |
| --- | --- |
| File count: | 1 |
| Total size: | 601.31 MB |
| Total runtime: | 7 mins, 9 secs |
| Date added: | 7/28/17 |
| Year produced: | 2017 |
| Reviews: | 2 |
| Views: | 8917 |
| Scene ID: | 23688 |

$14.99
Reviews:
"Epic slime scene!"
delete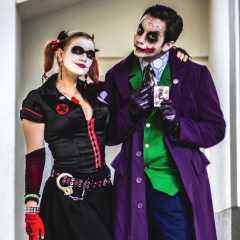 Epic sliming scene. The only thing I would change is: keep the girl facing up and looking directly into each downpour so as to achieve maximum facial coverage that just keeps building and building.

The topless thing doesn't really matter to me, honestly. DOn't get me wrong: I love a nice set of breasts. But I'm here for the comedy and coverage, not the sexual aspect.

Otherwise: simply amazing scene. I might just have to borrow this idea, honestly.
"Breathtaking"
delete An interesting concept not usually done. The actress is wonderful and the mess is perfect for her. Definitely cannot wait for more works from this creator.
. Custom Fetish Videos