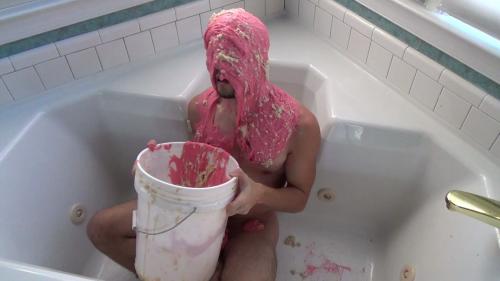 Starring the following model:
"What Is That Stuff?"
Ladies and gentlemen, I cannot for the life of me figure out how I created such an interesting substance, but in this video, I decided to see what it would be like to surround myself it in! At first I try some head dunks minimal coverage. This stuff just won't stick! I then proceed to pour it all over and that's where the magic is. The slime was so heavy it stayed in a big glob on my head and ran down slowly, covering my face and mouth. It may not have been sticky but it sure felt like normal slime. Through a combination of batter and a strange mix of oil, this red experiment pours and feels like a mess, but doesn't leave one. Of course, it leaves my body oily and slippery, and felt especially good while touching myself. I had a ton of fun with this stuff, it might return in the future..
| | |
| --- | --- |
| File count: | 2 |
| Total size: | 840.58 MB |
| Total runtime: | 28 mins, 1 sec |
| Date added: | 2/27/16 |
| Views: | 1118 |

$10.00

Flag it
Includes all of the following files:
red-goo-cleanup.mp4

1280x720

4,190 Kbps

500.26 MB

16.7 minutes
red-goo-main.mp4

1280x720

4,193 Kbps

340.33 MB

11.3 minutes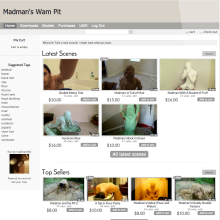 More scenes
29 min

16 min

48 min

2 files

14 min

57 min

3 files
Tell others about this scene: