 Starring the following model:
"We try out oil and paint on Michelle"
Michelle is wearing a top that leaves nothing to the imagination. Michelle as you've never seen her before.
First I cover her in oil making the see-through top almost invisible.
Once she is well and truly soaked in oil, I turn her into a colorful piece of art with paints.
Then a little more oil and then we wash it all off, once again revealing her now transparent top.
| | |
| --- | --- |
| File count: | 1 |
| Total size: | 821.94 MB |
| Total runtime: | 18 mins, 6 secs |
| Date added: | 10/02/17 |
| Year produced: | 2017 |
| Reviews: | 2 |
| Views: | 11102 |
| Scene ID: | 22677 |

$10.00



Reviews:
"Buy it, you deserve it"
delete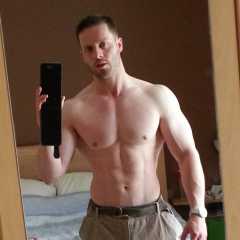 I've been a fan of Michelle for years and have always enjoyed her videos. She's beautiful, fun, enthusiastic and so hot. However, this video has to be the best of the best. Her choice of clothing combined with the selection of oil to get messy with leaves little to the imagination. We even get a shower-down scene at the end too. Thank you to the lovely Charlotte for ensuring a readily supply of oil was doused over poor little sexy, Michelle. For all those out there looking at the pics, believe me, this is one for your collection, Michelle is perfection. Buy it.
"Hottest girl ever in super see-through scene braless w/ oil!"
delete Every once and a while one of Leon's girls will do a topless or at least braless scene. These scenes are always my favorite... Leon's girls are some of the most beautiful around and always come well dressed!

This time Michelle, perhaps the most beautiful girl on the site, poses "practically naked" (as she puts it) :D Surely I have been waiting to see the gorgeous Michelle do something like this and it is absolutely worth the wait!

I hope we get to see more of Michelle getting messy without those uncomfortable itchy bras on. Maybe even Charlotte will be bold enough to join her in a see-through office wear version of the wet t-shirt. Can't wait! :D
.