My Messy Bathtub BJ
Produced by Hayley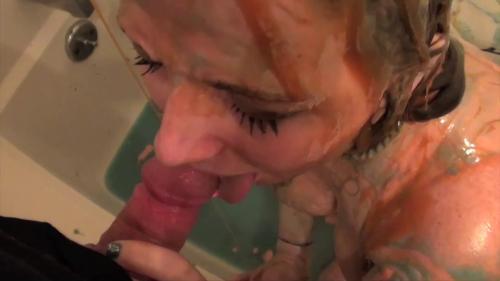 Starring the following model:
"I get covered in goop while doing a little something extra!"
I'm in the bathtub, wearing a leopard-print bra and a black thong, while I'm getting some thick, blue and pink strawberry cake-mix poured over my hair, face and body. Then, I get some sticky carmel drizzled over my face, I get topless and then I start to give head. While I'm sucking, I get 2 big containers of chocolate brownie mix and a lot more caramel syrup poured on top of me.
| | |
| --- | --- |
| File count: | 1 |
| Total size: | 116.72 MB |
| Total runtime: | 9 mins, 59 secs |
| Date added: | 11/19/13 |
| Views: | 9150 |

$7.99

Flag it