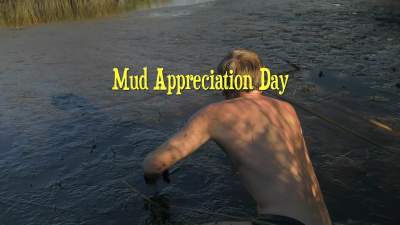 Starring the following model:
"Erotic clip from Nov 1, 2017 excursion"
Doug has been away from the swamp for too long and this is his chance to just enjoy the feeling of the mud on his body. He crawls out onto the mud, wearing sexy black briefs, and nothing else. He sinks down into the thick mud, then lays back and pulls his legs out, so his muddy feet are visible. He lays back further, so he can bring his crotch to the surface. He rubs his crotch as his head is engulfed in the black mud. He inverts himself, returns to an upright position, and eventually kicks back on the surface of the mud.
| | |
| --- | --- |
| File count: | 1 |
| Total size: | 467.43 MB |
| Total runtime: | 10 mins, 54 secs |
| Date added: | 11/13/17 |
| Year produced: | 2017 |
| Product ID: | 20171101sw |
| Views: | 874 |
| Scene ID: | 25335 |

$9.99

Report