JustPied Aidan And Paddy
Produced by Mr. Wam

Today we have Aidan and Paddy on JustPied playing Higher Or Lower.
The guys have to guess if the next card will be higher or lower than the current one.
If they get it wrong they get pied.
I am so sorry, but Pete was In Ibiza when we shot this, so, I'm really sorry, I hosted this time.
Includes Wash Off.
| | |
| --- | --- |
| File count: | 2 |
| Total size: | 1.77 GB |
| Total runtime: | 30 mins, 26 secs |
| Date added: | 8/03/18 |
| Year produced: | 2018 |
| Reviews: | 3 |
| Views: | 2374 |
| Scene ID: | 29707 |

$10.00
Includes these files:
mrwam2018_justpied_aidan_paddy-cut-01.mp4

1920x1080

8,367 Kbps

935.7 MB

15.6 minutes
mrwam2018_justpied_aidan_paddy-cut-02.mp4

1920x1080

8,301 Kbps

879.53 MB

14.8 minutes
Reviews:
"Creamy pie peltings for the new recruits of Mr Wam"
delete

A fun game hosted by Charlotte Mostwam with Aidan and Paddy. Lots of creamy mess and an introduction to creamy pie sandwiches for the new recruits of mrwam. Great to see these guys receiving a good WAM induction programme! For another video, it would be great to see some slapstick clothes fillings, using funnels or long spout watering cans.
"11/10"
delete Another great video! So good to see more male wam! Great coverage on the guys and great pies!

Would be really good if there was a less clothing! But Paddy and Aidan are great models. Looking forward for more male wam videos!
"Hands down one of the best WAM videos I've bought"
delete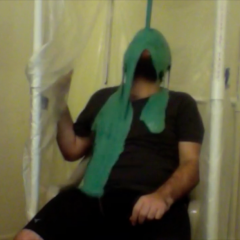 Hands down one of the best WAM videos I've bought. These guys seem to be enjoying really themselves and the game and no one gets out clean. Definitely worth picking up!