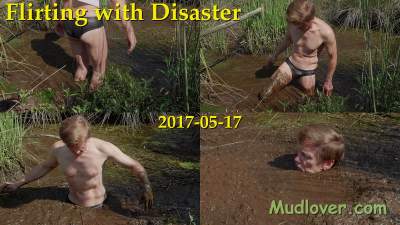 Starring the following model:
"Doug teases the mud, wonders how deep it is, and finally gets sucked under."
Wearing only black, wet-look briefs, and a cropped, white t-shirt, Doug teases the mud on the edge of a deep abyss and ponders how deep the mud might get. As he begins sinking, he removes his t-shirt. He slowly descends deeper into the mud and eventually finds that he cannot escape. He panics for a few seconds, but he is so enamored with the mud, that he just lets it take him deeper and deeper, until he finally goes completely under.
| | |
| --- | --- |
| File count: | 1 |
| Total size: | 738.93 MB |
| Total runtime: | 17 mins, 5 secs |
| Date added: | 5/17/17 |
| Year produced: | 2017 |
| Product ID: | 20170517sw |
| Views: | 745 |
| Scene ID: | 22741 |

$11.99

Report