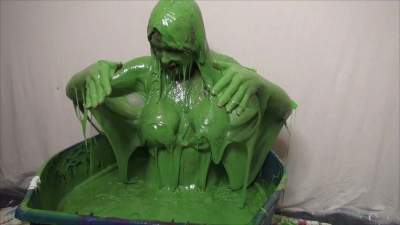 Starring the following model:
"She goes for a second dip in the big tub of thick, sticky mystery substance"
Ariel goes for another dip in the big tub of green mystery substance slime! This time it's been sitting for several days and it's had time to thicken up and get crazy sticky! She gets in wearing a cute little bikini and slowly submerges in the thick slime! She head dunks and plays in the slime, marveling at how thick and crazy the consistency is! It's amazing! She takes off her top to expose her big fake boobs and plays and head dunks in the slime some more!
| | |
| --- | --- |
| File count: | 1 |
| Total size: | 190.73 MB |
| Total runtime: | 12 mins, 10 secs |
| Date added: | 11/02/16 |
| Year produced: | 2015 |
| Views: | 1759 |
| Scene ID: | 20158 |

$6.99




Report