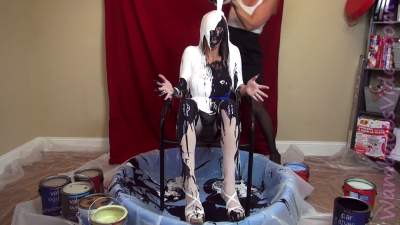 Starring these models:
"Sexy dresses, tights and heels trashed in 9 gallons of colorful latex paint"
Ariel and Jayce messy like you've never seen them before--with 9 gallons of multi-colored latex wall paint! Both of them are wearing pretty above the knee dresses, heels and tights; Jayce is in white tights and Ariel wears black hosiery. First, Jayce sits in the hot seat first and gets completely trashed with all 9 gallons of paint! She can't believe how messy and sloppy she is! It's crazy! Ariel even uses a scissors to snip her dress so her paint covered tits are out! After she's been covered in all 9 gallons of paint, she lets Ariel know that there is no way Ariel is staying clean and she's sitting in the hot seat next and getting covered in buckets of blended paint! Jayce makes her pull her boobs out of her dress, too! Both women are completely sloppy and paint covered from head to toe!
| | |
| --- | --- |
| File count: | 1 |
| Total size: | 631.12 MB |
| Total runtime: | 12 mins, 26 secs |
| Date added: | 9/20/17 |
| Year produced: | 2017 |
| Reviews: | 1 |
| Views: | 2993 |
| Scene ID: | 24558 |

$7.99



Reviews:
"Fantastic! Something different than the mainstream"
delete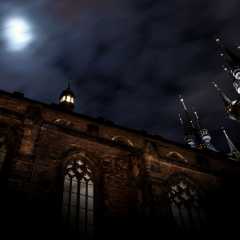 I love this clip! Both girls have a lot of fun!

This kind of clip has it's own spirit, which is far beyond these standard wetting or gunge or pie in the face stuff.

Great job by both of you.

Only thin which is a pitty, is that it is that short. You should have take your time. For Ariel ther are only 3 min from clean to total messy... Hope you'll do something like this again.

Report

Report

Phased Out Again