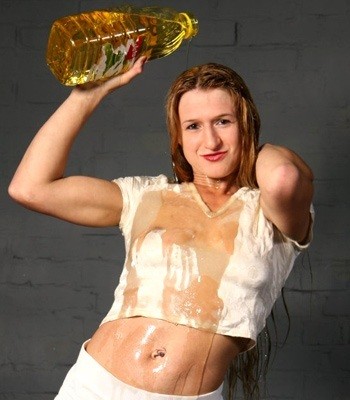 A very sprightly girl from germany.
Katharina is very athletic and she often surprises me with athletic escapades during a shoot, e.g. doing sommersaults while she's tied by her wrists between 2 poles...
She has very long hair and brown eyes.
I originally started doing bondage-shoots with her, then i asked her if she would also do messy shoots.
She seemed to be quiet thrilled by the idea and its always fun to work with her.
She's an experienced model and works in a lot of different fields, one of her favorite themes is nude riding.





Katharina appears in...